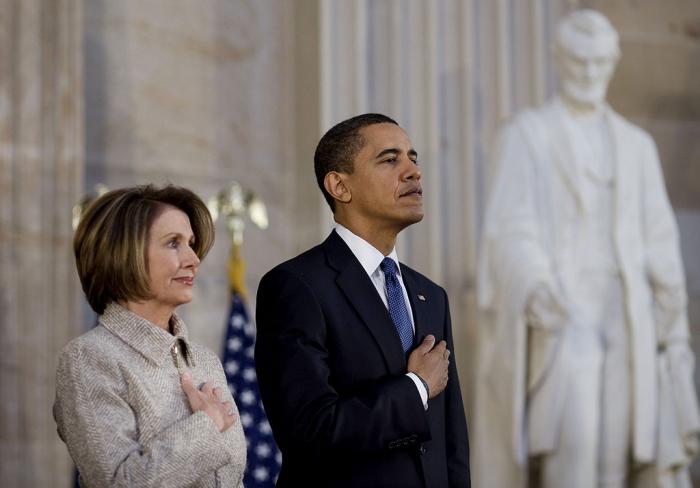 A new report from the National Review highlights how the Obama Administration silenced and ignored inspectors general, independent watchdogs that were instituted to hold the feds accountable:
For nearly eight years, the Obama administration sought to cover up serial wrongdoing by waging a veritable war against the watchdog inspectors general of various federal agencies.

In 2014, 47 of the nation's 73 inspectors general signed a letter alleging that Obama had stonewalled their "ability to conduct our work thoroughly, independently, and in a timely manner."

The frustrated nonpartisan auditors cited systematic Obama-administration refusals to turn over incriminating documents that were central to their investigations.

The administration had purportedly tried to sidetrack an IG investigation into possible misconduct by then–Sacramento mayor Kevin Johnson. In addition, the Obama administration reportedly thwarted IG investigations of Amtrak, the Environmental Protection Agency, the Troubled Asset Relief Program, and the Office of Management and Budget.

Despite the campaign against these independent federal auditors, a number of inspectors general still managed to issue damning indictments of unethical behavior.
The report goes on, and you can read the full piece here. It provides another shocking reminder that D.C. can't police itself. Even independent watchdogs cannot provide accountability if the president — whether the current president or a future one — can simply ignore their findings.
That's why We the People need a solution that begins and ends outside of D.C. An Article V Convention of States is initiated by the states and has the power to propose constitutional amendments. What's more, these amendments are sent back to the states — not Congress — for ratification.
A Convention of States can propose amendments that effectively and permanently limit the power and jurisdiction of the federal government. We'll never eliminate corruption from D.C., but these amendments can limit the amount of damage our federal officials can wreak.