Crossing the Streams is what happens when you get a Muslim, a Christian, and an atheist together to talk about interfaith/interbelief conversations, dialogue, and work. Our belief is that while crossing the streams might seem scary, sometimes you have to do it if you really want to take down the biggest monsters.
Meet the Streamers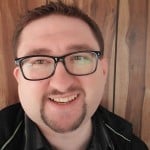 Galen Broaddus is an atheist writer and activist living in downstate Illinois. He writes the Patheos blog Across Rivers Wide, which focuses on cross-perspective dialogue and life after religion. In addition to his writing, he also works as a certified secular celebrant with the Center for Inquiry. He is one-half of a mixed-belief marriage with his wife (a Christian), with whom he has two boys. You can find him on Twitter or reach him by E-mail.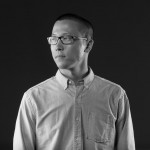 Graduating from Eastern University, Andy Gill stepped into pastoral ministry in southern California, most recently studying theology at Princeton. His passion is to communicate on topics such as the pursuit of justice, equality, and the intersections of faith, theology, and culture. Currently he lives in the northeast with a local nonprofit while writing and speaking on the side. Andy's been featured on sites such as RELEVANT Magazine, Red Letter Christians, ThoughtCatalog, and various other platforms. You can find him tweeting daily, and writing weekly over on Patheos' Progressive Christian Channel — feel free to follow along by liking his Facebook page.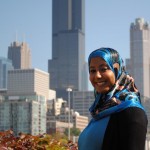 Hind Makki is an interfaith educator who holds a degree in International Relations from Brown University. Her work focuses on interfaith cooperation, active citizenship, and developing Muslim women's leadership. Hind is also the founder and curator of Side Entrance, a website that documents women's prayer spaces and experiences in mosques. She serves on the Islamic Society of North America's Mosque Inclusion Taskforce and was an adviser to the Institute of Social Policy and Understanding project, "Reimagining Muslim Spaces.