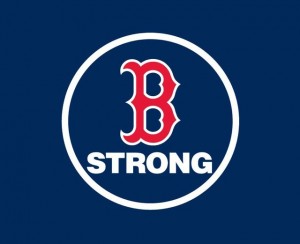 As a longtime Boston resident, and one who still deeply loves that city, I so appreciated George Packer's piece in a recent New Yorker. I think it says a lot of what I felt about all the difficult yet inspiring happenings there this week.
To watch a week ago Monday as scores of Bostonians, with little concern for themselves, ran toward the explosions, assisting the bloodied and injured in humble ways that were nothing short of heroic. The same with the way an entire whole city willingly abandoned the streets to make space for the bravery exhibited by scores of law enforcement personnel, police who then humbly discounted their bravery as just doing their job. It was a glimpse of the beauty that can emerge from intense sorrow and tragedy—a beauty which the Bible labels as the power of resurrection.
Despite all the horrors that engulf our world, love bears all things, believes all things, hopes all things and endures all things. Love never fails. Jesus' love even conquered death, so we cannot lose heart. God who began his good work among us will bring it to completion himself. Our hope is built on nothing less than Jesus' blood and righteousness. Christian hope translates life's tragedies into a beautiful tapestry of redemption, pointing toward that day, when by grace, all things will be made new and love remains. Confidence in that day gives us courage to live humbly in the present—as justice gets done against perpetrators of evil, as comfort is blanketed on those who mourn, as prayers are instinctively offered for peace, as doctors reconstruct bodies as previews of resurrection itself, as thousands run marathons to raise awareness and money for these causes—everything humbly done to serve the cause of love which is the cause of the name that is above every name and before which every knee will bend, in heaven and on earth and under the earth, and every tongue will confess that Jesus Christ is Lord, to the glory of God the Father (Philippians 2:5-11).