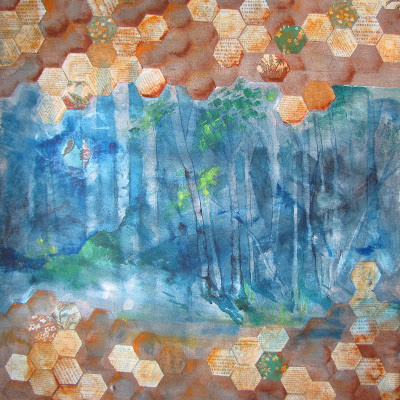 It's hard to for me to believe that I've been writing in this blog for more than a year now. I glided right by my first anniversary, but I sure noticed 100 posts! Well, I must say, I'm enjoying blogging more than ever, meeting people and getting involved with my very first swap over at IHanna's blog!
The painting is coming along. I finally got over my fear of messing it up and moved forward. I like where it's going, thought it's not where I thought it was going to go.
I'm a day late for
Creative Every Day
this week, I was busy with Imbolc and the tail end of a nasty sinus infection yesterday. I made a lovely carrot cake and left a piece out for the elves and we lit up our Imbolc candle. I wish I had taken photos, but there's always next year.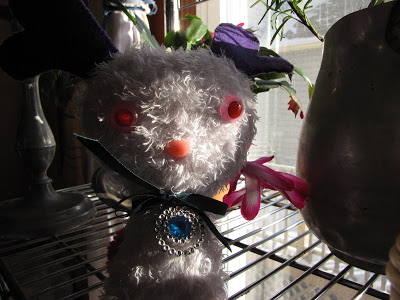 Also I'd like to introduce you to my new friend Wopletinger! I traded my Incite painting to a friend of mine who makes and sells stuffies. I've discovered that Wopletinger likes flowers, shiny things, and dryer lint. I'm looking forward to many adventures with my new pink eyed friend!