The ADF clergy have been challenged by the Rev. Jan Avende to write a prayer a day for the month of November!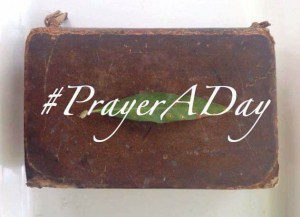 It's our very own spiritual #nanowrimo, sorta. It's not quite a novel, but it's definitely a lot of beautiful words and wonderful invocations and prayers. Here's just a small sampling of what's being written, everything is reposted with permission:
A Prayer to Mokosh the Slavic Lady of Waters

Mokosh,

Lady of the waters,

Ever flowing, ever changing.

Gentle Mother and Fierce Protector,

Gift us with knowledge,

Bless us with strength,

Inspire our creativity,

Motivate our productivity.

Teach us and bless us.

–Rev. Francesca Hedrick
I love that we have prayers being written for gods and goddess from many pantheons, many perspectives, many needs.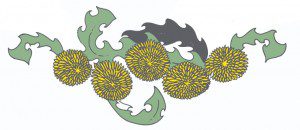 A Prayer to Poseidon, Greek God of the Sea

When a tempest rages around my being,

When a maelstrom spins beyond control,

I stand centered, firm and grounded, at my core.

Rational thought continues to guide me,

my emotions acknowledged, but not my yoke.

For the God of the Deep, Lord of the Raging Sea,

I thank you as I continue my work as your devotee:

You've taught me perseverance in the face of turbulence;

You've taught me to when and where to unleash my temper;

You've taught me that all things ebb and flow,

and that in that cycle, balance can be found.

Poseidon, Earth Shaker, Wave Bringer,

To you I give my deep praise and heartfelt thanks.

–Rev. Jan Avende
We have prayers to the gods, but we also have prayers to the smaller spirits, nature spirits and the ancestors.

A Prayer to the Mighty Dead

Amid the falling drops of rain,

Under the greying sky,

I pause in the presence of the spirits.

It is your season, Mighty Dead,

We feel you stirring in the Earth.

Let us hear your whispers in the leaves,

Emerge from this timeless autumn.

Come to us now, on the breeze,

And we will carry forth your memories.

Rev. Lisa Wasilkowsky Malik
You can search over on facebook, everyone is tagging their posts with #prayeraday #adfdruidry and #nanowrimo. Even better, get in on the action! We have lots of ADF members who are starting to share their own invocations, which is wonderful! Clergy aren't meant to tell people how to have religion, but should show the pathway to religious practice. Please share in the comments below your blogposts, twits, tumblr posts, and whatever online pagan prayers you post for the November Prayer A Day!