Convocation is one of the largest indoor pagan conventions out there, drawing people and teachers from all over the country. I'm lucky enough that it's practically in my own back yard, about an hour away from my home. I've been going regularly for a while now and I've been teaching and leading rituals for four years now. ADF has really upped it's presence in the last few years, in previous years we've had offerings from Archdruid Emeritus (Emeriti? How does one pluralize that???) Kirk Thomas and Fox Adelmann, and this year we had Archdruid Emeritus Ian Corrigan teaching on The Basics of Ritual Worship, Witchcraft and Tantra, and Pagan Evocation, Toward a Pagan Daemonology. I didn't get a chance to go, but heard good things, and I know Ian always has a depth of knowledge and practice that is hard to duplicate and has taken years of diligent study and practice to develop.
Other ADF Offerings:
We presented ADF ritual on Thursday night inspired by the work of Joanna Macy, a Eco-Buddhist philosopher. The idea is to give the spirits of the land a chance to speak by having humans channel their voices and to allow the humans to mourn the ecological losses we have been experiencing. It felt particularly pertinent to me given the current political environment. We had four people who were channeling the spirits of wetlands, soil, tree, and coyote. I heard a lot of great feedback, it was a pretty intense ritual and I was encouraged by many to offer it again. I'm hoping that a group will do another one at Summerland, an ADF festival held in August in southern Ohio.   As pagans we have spiritual technologies we can leverage to help everyone reconnect to the earth, and I believe this is one of the callings of our religions.
I also presented two workshops, one called the Fire of Willpower, on how to build willpower, focused on modern psychology and ancient lore, and one on Gatekeeper Gods for Kids. I always try to present at least one offering for kids to get exposed to ADF cosmology and gods, since we often forget that the next generation is our future.
Chance encounters with Priests:
I got the chance to run into a number of ADF clergy, including the Rev. Michael J Dangler at his vending booth The Magical Druid, Rev Drum Pagano who has found the unity quilt, which should excite all the people from the Artisan's Guild , and the Rev. Amber Ferrebee. Everyone cross your fingers that she submits her workshop to teach us how to practice deep listening with music, because it sounds fantastic, and I'm looking forward to her upcoming book on Ogham.
ADF Hospitality is Legendary:
For the past few years Cedarsong Grove, my grove, has run a Convocation Hospitality Suite. Many years ago, the first year I was at Convo, I went to an ADF Hospitality suite that was run by Shining Lakes Grove from Ann Arbor, so I really enjoy that we've had that sort of passing of the torch between the groves. We provide a place for druids and those interested in druidry to meet and mingle as well as inexpensive bed space for those who might not otherwise be able to afford a hotel room.   Jenn Hatter from our grove spearheaded the organization of the suite this year, so I want to send out a big thank you to her.
Our two official Druid meet and greets went well. I had a chance to talk with a wide variety of people. I compared notes with a traditional Gardnerian Witch (turns out we know some people in common), had a great conversation about pacific Asian tattoo practices, explained some of our cosmology and study program structure, argued with Ian, and had my hair braided like I was a Viking princess. It was a good time. Like the Girl Scout song says, I made new friend and kept the old.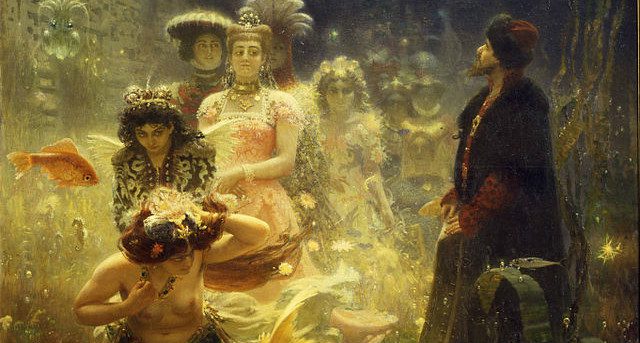 But Why Go At All?
There was lots of fun and fellowship all around, from random conversations in the hallways to chaotic dinners full of almost strangers.   It's the people that make a convention amazing: the presenters, the participants, the staff, and the vendors all come together to make a community where we fit in, where we are home. I had the opportunity to talk with a young woman at the end of the festival who shared how she had found her home, her place, among all these people wearing their freak flags loud and proud. She was an up and coming sort of person, the kind of person I would expect to be in charge of something important and business-y in a few years, and yet, here she was, with tears in her eyes because she had found her heart home. It's a temporary city of the hidden realms, a fey world full of the strange and unusual and we take heart and hope from it. This is our hidden dream: that our daily lives could be like this always; that the world would do so much more than just accept us, that we could be welcomed joyfully for all our dark iridescent rainbow glory.
Every year I feel the rising panic of organizing a ritual or planning a workshop. I stress over all the details that go into providing content for this event, making sure my small corner of the creation of our gypsy city is done well. It's worth it though; it's worth it to help create a space that is home even if it's just for a few days.
Don't forget, if you enjoy my writing, workshops or rituals, consider subscribing at my Patreon account for additional information, art, and awesomeness.  Thank you.