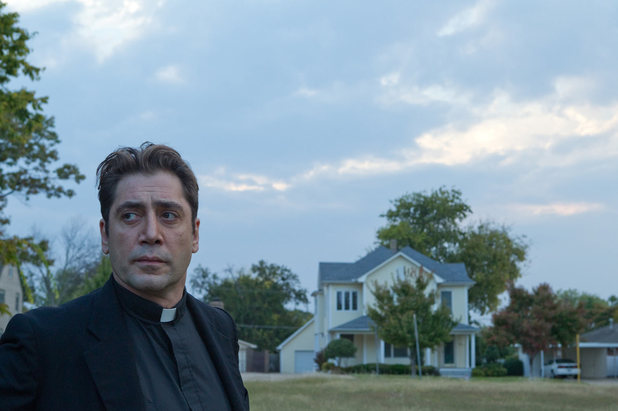 Last year, I began a tradition at this blog of naming my favorite films of the year. (I say "favorites" because I think it's more honest; "bests" are pretty subjective most of the time, and yet seem to make claims to some kind of objectivity.) I'm a little behind the curve this year, but I present to you my list hoping that late is better than never…
*     *     *
1. G-Dog, dir. Freida Lee Mock
It may not be the flashiest of the bunch (though it has a higher caliber technical crew than a lot of nonfiction films), but this documentary about Fr. Gregory Boyle, founder of Homeboy Industries (the largest and most successful gang intervention program in the U.S.), is certainly the most affecting. Oscar winner Freida Mock's talents as a documentary filmmaker are on full display here: the community at Homeboy is a singular and powerful one, and she manages to capture it as fully and honestly as seems possible. For those of us who love Homeboy, the film pleases greatly in its utterly perfect reflection of life there; for the uninitiated, you will no doubt be moved and changed. Mock has a fantastic subject, yes, but with her considerable artistic and technical virtuosity she has made sure we can all see just what is so very wonderful about G-Dog and the Homies.
–
2. To the Wonder, dir. Terrence Malick
While Alfonso Cuarón has been rightly celebrated for making the supramundane such a breathtaking film-going experience with his space-set thriller Gravity, I personally am much more enthralled by Terrence Malick's ability (as ever) to make the decidedly mundane pulse with intensity and rapturous beauty (in first-person videography, a Sonic's Drive-In, and a train compartment to name just a few memorable instances here). Malick explores many of the themes he has throughout his ouvre in To the Wonder — nature, grace, love, the divine, the fall of humanity — and it's as exhilarating an experience as it always has been, if not more so because this is his first movie set entirely in the present day.
–
3. The Act of Killing, dir. Joshua Oppenheimer; co directed by Christine Cynn and Anonymous
One of the best reviewed films of the year (and your best bet for this year's "Best Documentary Feature" Oscar), The Act of Killing looks at how Indonesian death squad leaders are treated like celebrities and national heroes. It becomes a totally unique work, though, in the central challenge offered to these killers by Oppenheimer and his co-directors: "re-enact their real-life mass-killings in the style of the American movies they love." In this undertaking, much more is revealed (and we are much more disturbed) than would have been possible through simply letting them and others talk to the camera. This is great cinema that will shake you, but it's a necessary shake.
–
4. The Typewriter (In the 21st Century), dir. Christopher Lockett
OK, of course I was going to like this one — but you ought to as well. It's a funny, insightful history and celebration of one of the great tools invented in the last 165 years. Among other things, the feminist implications of the typewriter, their contemplative qualities, and the community that they can help create are explored with humor, intelligence, and an infectious spirit.
–
5. To Make a Farm, dir. Steven Suderman
This wonderful Canadian documentary studies three modern farms, and those who work them — all eager newbies. Though none of them are naive, they (and we) are humbled by the enormity of their learning curve that is their first growing season. With lots of personality and visual beauty, the picture earnestly asks, "What might the future of local food and farming look like?" The answer offered is level-headed, hopeful, and might get you a little closer to the dirt.