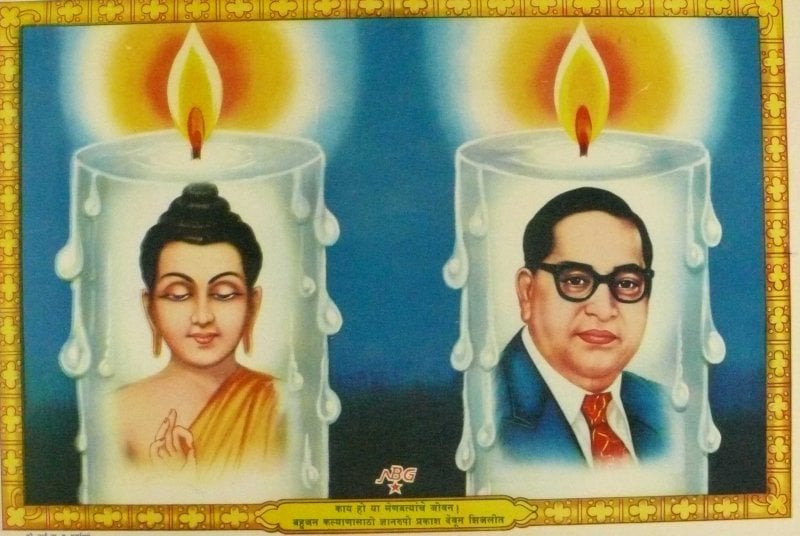 I recently mentioned Hozan Alan Senauke's brand new, highly recommend book Heirs To Ambedkar: The Rebirth of Engaged Buddhism in India, which is an outstanding introduction to the revival of Indian Buddhism that began with "untouchables" converting in part to confront and undermine the systemic oppression of the caste system. As it turns out, Hozan's book is one of a few excellent resources that have appeared recently about the Dalit Buddhists.
Hozan has also begun a series of posts about the Dalit Buddhists for the Buddhist Peace Fellowship's Turning Wheel Media. The first post,
"The Suffering of Caste"
, is online now.
In addition, the great Indian writer Arundhati Roy (The God of Small Things) has a remarkable and extensive new essay entitled "The Doctor and the Saint" about caste, Indian politics at the time of independence, Gandhi, and the mighty Dr. B.R. Ambedkar — the author of India's constitution as well as the phenomenal work The Buddha and His Dhamma, who was and remains the figurehead of Dalit Buddhism.