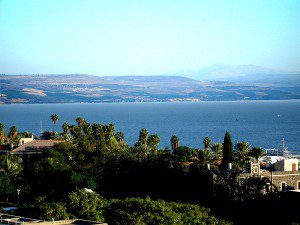 The accounts given by Matthew and Mark of the calling of the first disciples are quite similar, whereas the narratives of Luke and John offer rather different perspectives and details.
I'm struck by the fact that the disciples are said to have responded "immediately" (εὐθέως in Matthew 4:20; εὐθὺς in Mark 1:18) to the Savior's invitation to follow him.
Latter-day Saints are sometimes criticized for inviting people to be baptized after only brief, simple, and incomplete lessons on the doctrines, history, and practices of the Restoration.
"Why don't you tell them about the Mountain Meadows Massacre?" critics demand.  "Why haven't you first fessed up about moon men and blood atonement and all the demands that the Church will place on their time?"
Well, I'm in favor of more information, rather than less, and I don't think we have anything to hide.  (Some of the things that our critics demand that we reveal to our investigators simply aren't true.)  But, frankly, there's no biblical reason to believe that potential converts must be given a lengthy course of catechetical instruction prior to baptism.  There's no evidence that Peter or James or John attended graduate courses in Christian theology prior to committing themselves to Jesus.  And I doubt very much the Peter knew, when he signed on, that his decision that day would eventually lead to his being crucified upside down in Rome.
They were called, and they responded to the call.  Immediately.
Matthew 16:17 seems to suggest that Peter's conviction of Jesus came about through revelation rather than through careful human instruction: "Blessed art thou, Simon Barjona: for flesh and blood hath not revealed it unto thee, but my Father which is in heaven."
And the account of Nathaniel's conversion given at John 1:43-51 suggests precisely the same thing.