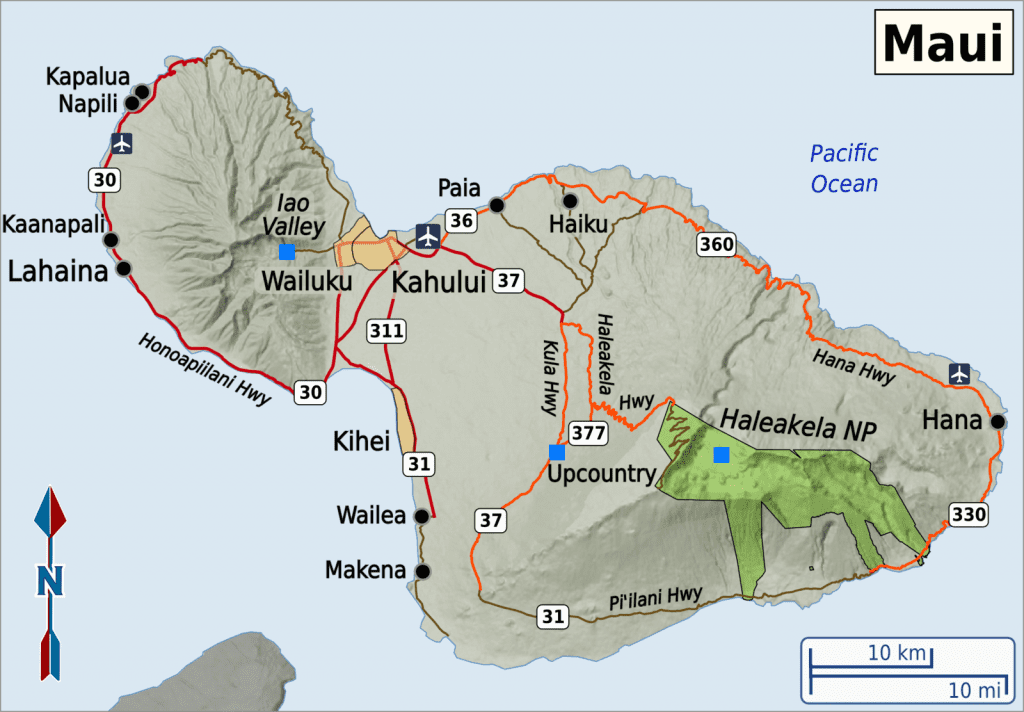 The basic geology of Maui is pretty obvious:  An older volcano to west-northwest, now much eroded, and a new and larger volcano to the south-southeast, connected by a plain formed by the confluence of their lava flows.
The larger, younger volcano to the east-southeast, Haleakalā ("house of the sun"), rises to a height of 10,023 feet (3,055 meters) above sea level.  More dramatically, perhaps, it measures five miles (eight kilometers) from seafloor to summit, making it one of the world's tallest mountains.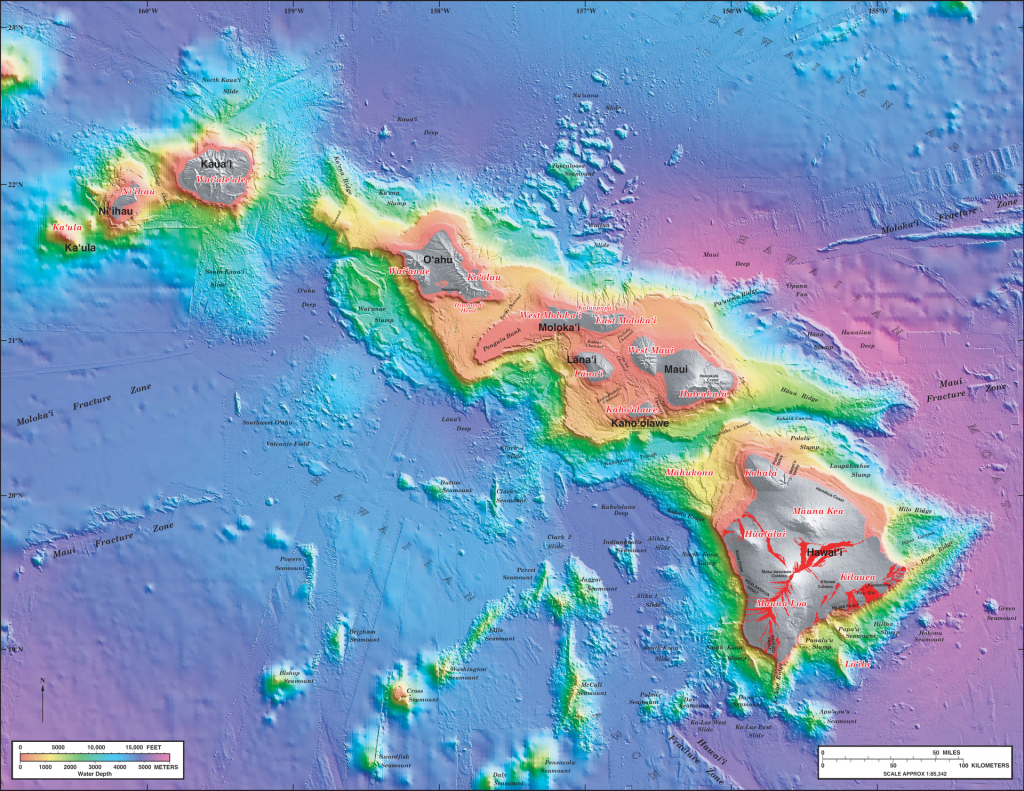 If the sea were a bit lower, or if the other connecting volcanic plains were a bit higher, Maui and Lana'i and Moloka'i and Kaho'olawe (and perhaps even Oahu_ would all be one single unified island.  Omitting Oahu, geologists call that unit or assemblage Maui Nui, or "greater Maui."  In fact, just 20,000 years ago — not far back, geologically speaking — they were so unified.
Posted from Ka'anapali, Maui, Hawai'i