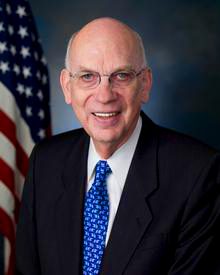 I'm glad that this has been done:
http://www.heraldextra.com/sanpete-county/news/discovery-road-episode-honors-sen-bob-bennett/article_d231f832-3cff-515b-8371-5005125b1a60.html
Over his time in office, I had just a few personal meetings and experiences with the late Senator Bob Bennett (R-UT). But he impressed me deeply during those conversations.
For one thing, he was a committed supporter of BYU's Middle Eastern Texts Initiative, which I founded and led until I was forced out of it in 2012-2013.
For another, knowing that the Middle East would be a recurring area of focus for the Senate and the United States and sensing his own lack of background on the subject, he set out systematically to learn about the history of Islam and the region — and he did so extraordinarily well.
I might also mention that he wrote a book of which I am an unabashed fan. In fact, wrote a column about it:
"Taking a 'Leap of Faith' in Bennett's book on the origins of the Book of Mormon"
My main regret about that column is that I wrote it too late. Or, rather, that I published it too late. I wrote a draft soon after the book appeared and then realized, when I heard that Senator Bennett was in serious condition and went looking for it to use in a blog entry regarding him, that I had somehow failed to submit it for publication. (I suspect that my lapse had to do with my sometimes ridiculous travel schedule, which occasionally has me sending articles in to the Deseret News in advance when I know that I'll lack internet access. Occasionally, this can lead to confusion.) Anyway, I found the draft and published a slightly updated revision of it in the Deseret News, and I take considerable satisfaction in the fact that, as I'm told, members of his family read it to him in the hospital shortly before his passing.
I meant it as a tribute and as a token of sincere respect and even (if I dare say so) of affection, and I was frankly rather upset that I might have missed the opportunity of conveying that message to him.
Posted from Grindelwald, Switzerland