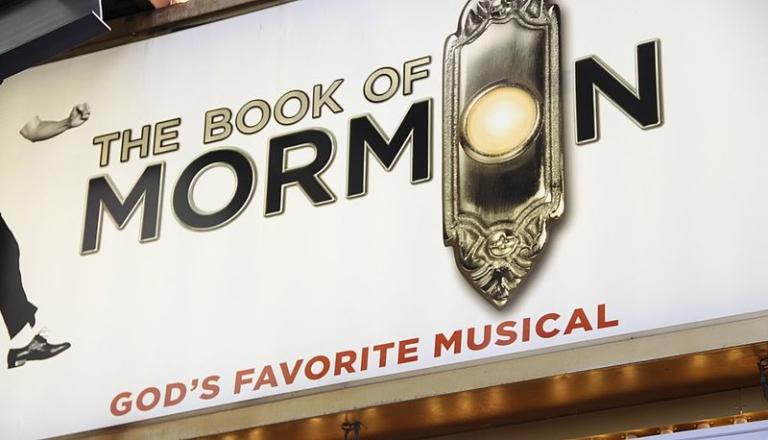 Another passage from a manuscript in progress:
What kind of a book did Joseph Smith produce?
Bernard DeVoto, a literary critic from the mid-twentieth century, denounced it as "a yeasty fermentation, formless, aimless, and inconceivably absurd."[1] But this is precisely what the Book of Mormon is not.[2] Hugh Nibley, almost certainly to be considered the leading modern student of the Book of Mormon, is much more accurate when he remarks that, "If any modern man, however great his genius, composed the Book of Mormon, it must of necessity swarm with the uncouth, monstrous, impossible, contradictory, and absurd. But it does not."[3] Perhaps, like an outspoken later critic of the book, Bernard DeVoto had never actually read it.[4] As the Catholic sociologist Thomas F. O'Dea once remarked, "the Book of Mormon has not been universally considered by its critics as one of those books that must be read in order to have an opinion of it."[5]
Cultural historian Terryl Givens cites an interesting article from the nineteenth century Baptist publication, the Religious Herald:
The April 9 issue for 1840 has an editorial under the heading "The Mormons": "A correspondent requests information as to the peculiar tenets of this modern sect. We have never seen a copy of the book of Mormon, nor any abstract of their creed upon which we could fully rely, as a fair exposition of their opinions." This frank admission does not, however, preclude a summary verdict: "The book of Mormon is a bungling and stupid production. . . . It contains some trite, moral maxims, but the phraseology . . . frequently violates every principle and rule of grammar. We have no hesitation in saying the whole system is erroneous . . ."[6]
George Cannon of Liverpool read the book through twice and concluded that "A bad man could not have written it and a good man would be afraid to. It is from God." Or, as an alternative version of his reaction phrases it, "No wicked man could write such a book as this; and no good man would write it, unless it were true and he were commanded of God to do so."[7]
The physician Willard Richards had a similar reaction. Opening the book at random, without any idea of its overall structure and contents, before he had even read half a page, he declared that "God or the devil has had a hand in that book, for man never wrote it." He read the book through twice over a period of about ten days, and was baptized by Brigham Young on 31 December 1836, at Kirtland, Ohio.[8]
Parley Pratt:
I read all day; eating was a burden, I had no desire for food; sleep was a burden when the night came, for I preferred reading to sleep.
As I read, the spirit of the Lord was upon me, and I knew and comprehended that the Book was true, as plainly and manifestly as a man comprehends and knows that he exists. My joy was now full.[9]
George Cannon's son, the extremely intelligent George Q. Cannon (who would later go on to edit newspapers, found a major publishing company, impress Charles Dickens, and serve as both a territorial delegate to Congress and a counselor to four presidents of the Church of Jesus Christ of Latter-day Saints), served for nearly four years (1850-1854) as a missionary in the Sandwich or Hawaiian Islands when he was in his early twenties.  Hawaii was not yet the tourist and resort paradise that it would later become.  Most of Cannon's mission was spent on the island of Maui, where, at first, he was often alone among people whose language, customs, and culture were utterly alien to him.  "For the first year after I left home," he later recalled,
I could scarcely think about it without my feelings getting the better of me. . . .  Their very food was foreign to me and unlike anything I had ever before seen or tasted.  I was much of the time separated from my companions, the Elders.  Until I mastered the language and commenced preaching and baptizing the people, I was indeed a stranger among them.  Before I commenced holding regular meetings, I had plenty of time for meditation, and to review all the events of my short life, and to think of the beloved home from which I was so far separated.  It was then that I found the value of the Book of Mormon.  It was a book which I always loved.  But I learned there to appreciate it as I had never done before.  If I felt inclined to be lonely, to be low spirited or home-sick, I had only to turn to its sacred pages to receive consolation, new strength and a rich outpouring of the Spirit.  Scarcely a page that did not contain encouragement for such as I was. . . .  No man can read it, partake of its spirit and obey its teachings, without being filled with a deep love for the souls of men and a burning to zeal to do all in his power to save them.
[10]
[1] Bernard DeVoto, "The Centennial of Mormonism," American Mercury 19/5 (January 1930): 5. [Check original.]
[2] An excellent short summary of the Book of Mormon is Hugh Nibley, "The Mormon View of the Book of Mormon," in Hugh Nibley, The Prophetic Book of Mormon, edited by John W. Welch (Salt Lake City: Deseret Book and FARMS, 1989), 259-264. A shorter version of Professor Nibley's article was first published in the multilingual journal Concilium: Theology in the Age of Renewal 30 (New York: Paulist Press, 1968), 170-173; in the British version of the same publication, Concilium: An International Review of Theology 10 (December 1967): 82-83; and in the French, Portuguese, and German equivalents.
[3] Nibley, "New Approaches to Book of Mormon Study," 116.
[4] Sterling McMurrin claimed that he was unable "to take the Book of Mormon seriously as an authentic record, considering the claims of its coming from an angel and being translated by a miracle." He explained that it "has a confused theology." He also acknowledged that he had "never read the entire Book of Mormon." See L. Jackson Newell, ed., Matters of Conscience: Conversations with Sterling M. McMurrin on Philosophy, Education, and Religion (Salt Lake City: Signature Books, 1996), 114. 
[5] Thomas F. O'Dea, The Mormons (Chicago: The University of Chicago Press, 1957), 26.
[6] Cited in Terryl L. Givens, The Viper on the Hearth: Mormons, Myths, and the Construction of Heresy (New York and Oxford: Oxford University Press, 1997), 86.
[7] See Davis Bitton, George Q. Cannon: A Biography (Salt Lake City: Deseret Book, 1999), 34; also 478 note 5.
[8] See Black, Stories from the Early Saints, 66.
[9] Parley P. Pratt, Autobiography of Parley P. Pratt. (Find original.]
[10] Cannon, My First Mission, 58, 59.  [See original.]
Posted from St. George, Utah