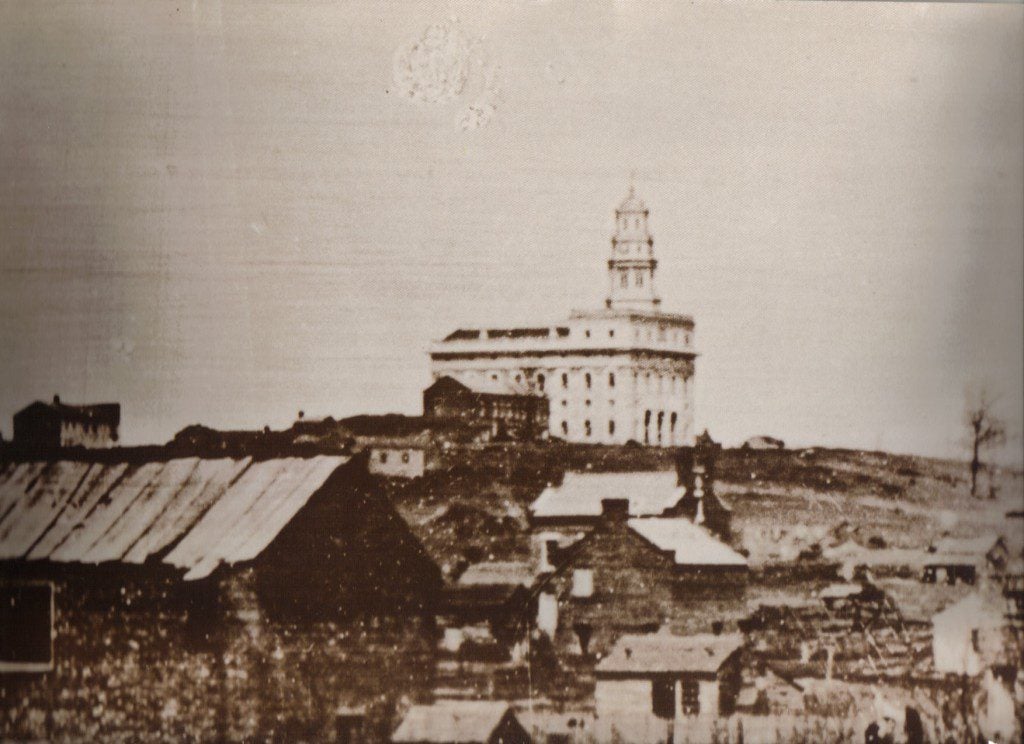 From Carol Cornwall Madsen, Emmeline B. Wells: an Intimate History (Salt Lake City: University of Utah Press, 2017), 49-50.
Could the church survive the loss of its murdered prophet, many wondered, and if so, who should now govern it?  It was not long before several made claim to that position, while others left the church to develop their own forms of Mormonism.  Some, disillusioned and apprehensive, simply left Mormonism altogether.  But the majority stayed the course, and in August, when Brigham Young, as president of the Quorum of the Twelve Apostles, gathered the Saints together in the grove near the uncompleted temple, Emmeline and [her first husband] James [Harris] were among the many who "were present at the memorable meeting of August 8, 1844, when the mantle of Joseph Smith fell upon Brigham Young," as he accepted leadership of the church.  "When Brigham Young rose in the midst of the people," Emmeline recalled, "most of them rose to their feet," and those who had known the prophet, she continued, "declared in a loud voice, as loud as they could almost, that it was the prophet Joseph himself risen again. . . .  It was a transfiguration real and convincing."  As a memory only, either Emmeline may have absorbed others' testimonies of the event, or she was indeed one of the claimants of its authenticity.  Years later, she remembered it (writing in the third person) as "another abiding testimony for the young girl who was passing through such fiery ordeals."
The so-called "transfiguration" of Brigham Young is a matter of some controversy.  There are, so far as we currently know, no contemporary accounts of it.  But there are lots and lots and lots of later reminiscences, from a large number of widely scattered people.
I wrote a brief column about the matter back in 2013:
"Event convinced Saints of Brigham Young's mantle"
Incidentally, the online article to which I linked in that column is no longer available — presumably because it has now been published in updated form in the second, revised edition of John W. Welch, ed., Opening the Heavens: Accounts of Divine Manifestations 1820-1844, a book that, even in its original edition, I considered one of the most faith-promoting works of Mormon scholarship that I had ever read.
Here's a column that I wrote regarding the new revision:
"New edition of 'Accounts of Divine Manifestations' is a significant work of Mormon scholarship"
***
"President Uchtdorf Shares Powerful Story Behind How He Joined the Church"
***
"The 5-Word Saying President Eyring Carved into a Wooden Plaque and Hung in His Home"
***
"Church Thanks Members and Friends for Disaster Donations: Humanitarian aid donations quadruple in September"
***
"Persian (Farsi) Speaking Branch Organized in California"