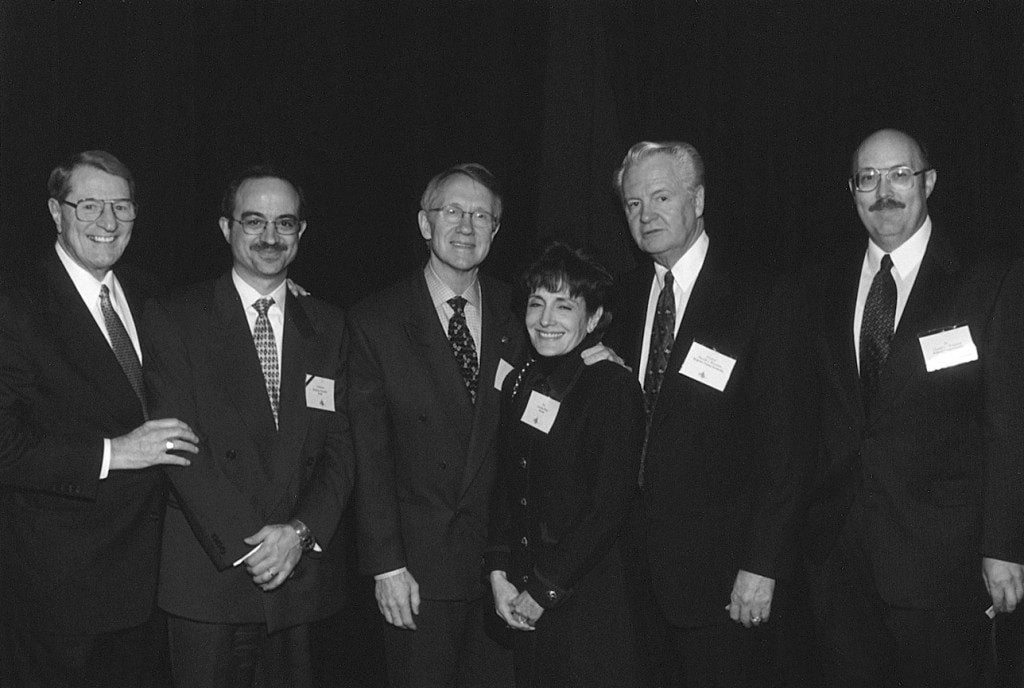 I've been aware that this announcement was coming, but have held off from commenting on it until it was made public:
"Middle Eastern Texts Initiative moving to Brill"
I conceived and founded the Islamic Translation Series, which eventually became the more comprehensive Middle Eastern Texts Initiative (METI), in the early 1990s.
Already in graduate school, I had begun to think about the need for such a project, modeled (for classical Islamic civilization) on Harvard University's famous Loeb Classical Library, which provides dual-language editions of virtually every significant text from the world of ancient Greece and Rome.
For one thing, I had become irritated at the common assumption in western histories that the Arabs had merely passed the philosophical and scientific legacy of the ancient Greeks on to the Latin West, without making any original contributions of their own. I knew this to be false, and I noticed that such histories never showed any actual acquaintance at first hand with the works of Muslim philosophers, mathematicians, scientists, logicians, physicians, and theologians. But I soon realized that the ignorance of western scholars wasn't really their fault; specialist scholarship on Islam had failed to communicate its findings to non-specialists, and, very often, translations into any western language of even the most important works of Muslim thought and scholarship were completely nonexistent.
It was obvious to me that a major translation effort was urgently needed. But I had never imagined that I would ever be in a position to launch such a project.
One day, though, a few years after I had joined the Department of Asian and Near Eastern Languages at Brigham Young University, I received a telephone call from Elder Alexander B. Morrison, then a member of the First Quorum of the Seventy of the Church of Jesus Christ of Latter-day Saints. He wanted to visit with me about ways that the University could help the Church send a message of respect to the Islamic world and build bridges with Muslims — things that the University could do but that the Church as such could not.
When we met, we spoke about a number of possibilities, among them humanitarian aid projects (a special interest of his as a former Canadian government official with a doctorate in nutrition and pharmacology) and the establishment of an endowed BYU chair in Islamic studies (for which, I noted to him with amusement, I might then have been about the only serious candidate). But the idea that most excited him and, honestly, that most excited me was the launching of a series of bilingual translations from Arabic and perhaps other classical Islamic languages.
He took that proposal back to the leaders of the Church in Salt Lake City and, eventually, I was given approval to seek funding for it and to launch it.
The Islamic Translation Series had several intended audiences.
First of all, it was designed to appeal to Western specialists in Islamic studies. It made available to them books that had often previously been available only in poor editions, or in expensive or hard-to-find editions, and it did so in a bilingual format that facilitated quick and accurate reading for those whose primary language is not Arabic.
Furthermore, it was intended to be of use to non-specialist scholars. For example, general historians of philosophy have, in the past, been unable to properly estimate the value of the Arabic contribution to philosophy because most of the principal texts from the Islamic philosophical tradition have been inaccessible to all but those who have specialized in the field. This is quite unlike the situation in classical studies, where multiple translations of Plato, Aristotle, and even Plotinus are readily available in even top-rank commercial bookstores.
Additionally, the Series was designed to benefit Muslims in many countries, including Pakistan, Turkey, Malaysia, Indonesia, and India — to say nothing of the growing Muslim population in Western and English-speaking nations (emphatically including the United States) whose English is better than their Arabic. It would, I knew, help them to deepen their familiarity with the best thinkers of their tradition, thinkers mostly of a rational and tolerant and irenic hue. Moreover, the fact that it was an American-led project would, I hoped, send to them a message of respect for their culture that is still badly needed.
Finally, the Series would often produce books that, considered only on the basis of their Arabic texts, would represent the finest, most accurate publication of classical Arabic and Islamic works, so that the volumes would benefit even those in the Arabic-speaking world for whom the accompanying English translation was of minimal or no interest.
The Series made primary texts of classical Islamic civilization available in excellent but reasonably priced bilingual editions. The low per volume price represented a deliberate decision that was designed to maximize the distribution of the books. We wanted them to have the greatest possible impact. In particular, I hoped that professors wouldn't have to struggle with their consciences when assigning them as classroom texts. Making basic primary texts of Islamic civilization available to general readers and to classroom instructors was, I thought, entirely consistent with BYU's overall commitment to undergraduate education.
Early on, months before we published our first volume (al-Ghazali's Incoherence of the Philosophers) in 1998, I had an important meeting with Elder Merrill J. Bateman of the Seventy, who was then serving as president of Brigham Young University, and former BYU president Elder Jeffrey R. Holland, of the Quorum of the Twelve. At that meeting, I requested that the imprint of Brigham Young University Press — which had been temporarily suspended — be made available for the books published in the Islamic Translation Series. I wanted to ensure that people knew who had done this work. I wanted to send the message of respect from Latter-day Saints to Islam that Elder Morrison had sought to send, and to help build the bridges that he wanted built. I knew that merely acknowledging BYU's contribution in a frontispiece wouldn't be enough. Nobody would pay it any attention. I wanted BYU's name to be mentioned every time the books were cited.
President Bateman and Elder Holland agreed.
And so, for two decades, the books have been published by Brigham Young University Press. And leaders and representatives of the Church (and I) have presented them as gifts to ambassadors from Islamic countries and to prominent Muslim leaders in nations around the world. The Islamic Translation long enjoyed enthusiastic backing from Church headquarters in Salt Lake City. In the first several years, Elder Holland and Elder Neal A. Maxwell and President Bateman (and I) spoke at significant gatherings convened to celebrate BYU's Islamic Translation Series in Washington DC (three times), Beverly Hills, the British Library in London, universities in Egypt and Jordan and Syria, and the United Nations and the Waldorf Astoria Hotel in New York City. I spoke on its behalf not only in the Middle East and Europe but in various locations in Australia, New Zealand, and across Asia, on radio and television as well as in person.
There will, I take it, be no more such gatherings, and no more such presentations.
Some years ago, at a major academic conference in Boston, a representative of E. J. Brill sought me out. He wanted to look at our early volumes. He voiced his pleasure at their elegance and clarity of design. How much, he wondered, were we charging for them? I told him that we sought to keep their prices no higher than the $30-$40 range. He put the book down rather angrily. "You're ruining the market!" he exclaimed with palpable disgust. "When you're tired of this distribution arrangement with the University of Chicago Press," he said, "come to us." I remember thinking to myself, given Brill's impossibly high prices, that they were the last people on the planet to whom I would bring my project.
I was purged from the Maxwell Institute, including my involvement with the Islamic Translation Series and the broader Middle Eastern Texts Initiative that emerged from it, in mid-2012 — by email, while I was in the Middle East. So I wasn't involved in any discussions about handing the project over to Brill, and I wasn't consulted regarding the matter. I don't know what factors entered into the decision.
I'm pleased, though, to think that there's now somebody who can devote himself full-time, without the burdens of teaching and without time-consuming academic committee assignments, to comparative explorations of Mormonism and Islam. I hope to be able to do that myself someday, perhaps after I retire in a few years.