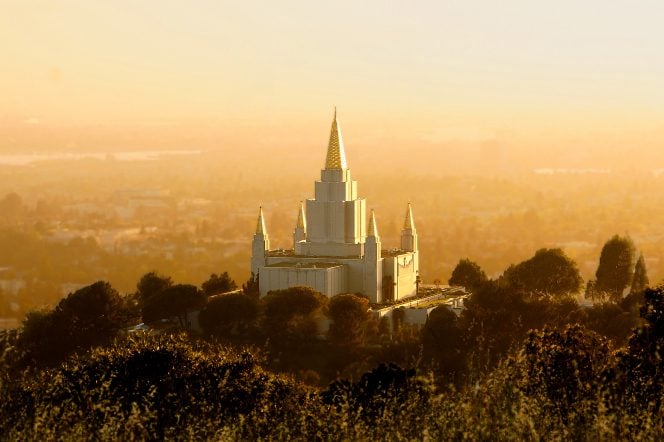 I came across the following on item on Facebook this morning.  It was posted by Kurt A. Lippman on 9 December 2017, and I share it here with his permission:
A few months ago I very nearly died. During that ordeal I passed out of mortality and on into the next world.
I had always believed, but to my utter astonishment I stood there and beheld countless wonders. I heard and saw angels singing about The Lord. I heard their singing not just with my ears, but in my heart too. I could feel the emotions of the angels as they sang. I saw and briefly met with family members who have passed on before me, and finally I was brought to stand in The Lord's presence. Being in His glory is indescribable, He radiates love on a scale not possible on Earth. He sent me back "until my task I was sent to do is completed".
What the scriptures describe literally IS the reality of the world around you. I stood there and saw this all plain as day. My heart aches for those who do not know about the gospel.
Stand strong and stand firm. Don't waver against the foolish philosophies of the world. You ARE following the correct course! The Church is absolutely true.
Viewed in one way, it's not particularly remarkable.  I've read literally hundreds of roughly similar experiences.  From another angle, though, it's striking and deeply, deeply important.
Now, of the hundreds of parallel accounts that I've read, it's certainly possible that some are lies.  I think it extraordinarily unlikely, however, that all are.
And it's possible that a few of them result from hallucination — though, for a number of reasons, I don't believe that hallucination can't account for much more than just a few of them.
Anyhow, I thought that some readers might be touched by Brother Lippmann's story, as I was — and that, in fact, some might be inspired and encouraged by it, and their faith strengthened.  Which is a very good thing for a Sabbath day.
***
In our high priests quorum meeting today, we discussed the teachings of the late President Gordon B. Hinckley about temples and temple service.  I was struck by this quotation from the lesson:
Every temple . . . has in effect stood as a monument to our belief in the immortality of the human soul, that this phase of mortal life through which we pass is part of a continuous upward climb, so to speak, and that as certain as there is life here, there will be life there. That is our firm belief. It comes about through the Atonement of the Savior, and the temple becomes, as I have indicated, the bridge from this life to the next. The temple is concerned with things of immortality.
As part of the lesson, we watched this (to me, quite moving) fourteen-minute video:
"Sealed Together: The Manaus Temple Caravan"
And that video, in turn, reminded me of this remarkable six-minute video, to which I've called attention here several times before:
"Cameroon Latter-day Saints Journey to Aba Nigeria Temple"
Plainly, sitting comfortably here in Utah, I take the temple far too much for granted.
***
Here's another quotation from the lesson:
"This is a sanctuary of service. Most of the work done in this sacred house is performed vicariously in behalf of those who have passed beyond the veil of death. I know of no other work to compare with it. It more nearly approaches the vicarious sacrifice of the Son of God in behalf of all mankind than any other work of which I am aware. Thanks is not expected from those who in the world beyond become the beneficiaries of this consecrated service. It is a service of the living in behalf of the dead. It is a service which is of the very essence of selflessness."
President Hinckley's sentiments fit perfectly with one of my blog entries from yesterday: