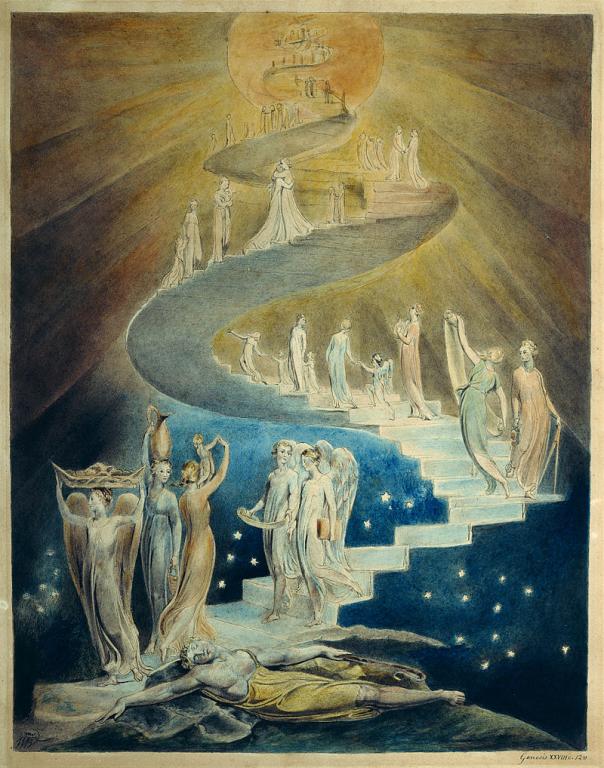 A few additional notes from Lawrence E. Tooley, I Saw Heaven: A Remarkable Visit to the Spirit World (Springville, UT: Cedar Fort, 2006):
I felt whole, and complete, and more fully alive than at any time I can ever remember.  (58)
"I've never felt like this before.  I feel as if all my senses have increased a hundred fold."  (60)
I could see a brilliant golden white light, almost like the sun.  When I looked at it, I expected to feel pain in my eyes like I felt before when I looked at the sun.
To my amazement, there wasn't any.  Instead, I felt a great love coming from the light.  Beautiful golden rays radiated in every direction.  Every object seemed to glow as it reflected the rays of this golden light.  I stood, staring in awe at the light.  It was the most beautiful thing I had ever seen.  (61-62)
Elsewhere, the author recalls "the pure golden light" that he had seen.  (100)
While he was on the other side, the author sensed unaccustomed "superior knowledge and intelligence" within himself.  (60)
But, he says, the next world looked familiar.  He had been there, he explains, before entering into his mortal life.  (60-61, 61, 63, 66, 66, 66-67, 73)
He found that he and others there could communicate by thought alone, through a kind of "telepathy." (60)
***
In response to my earlier post "Notes from 'I Saw Heaven' (Part One)," my friend and former student Axel Bromley kindly sent me the following, which I post here with his permission:
I was in Nepal for the baptism of the mother of our former maid, now friend, who had also joined the church. We were giving her a snow globe of the SLC visitors center Christus.
This woman had lived in a village that took 7 hours to walk to as there were no roads. When she was in her thirties (now she was in her 80s) she told us how she had gotten sick and died.
She said she went to a place that had colors that she said 'sang' and flowers she had never seen before. There was a man standing in the path with outstretched arms who gave her a hug and but told her it was not her time and sent her back.
She was Hindu. Had never seen any other nationality other than Nepali, and Shiva was her God of choice.
She pointed to the figure in the snow globe and said 'that was the man I saw'.
***
A perhaps related story:
"How a Dream of Her Deceased Husband Led This Black LDS Convert to Become a Civil Rights Activist"
Posted from Phoenix, Arizona