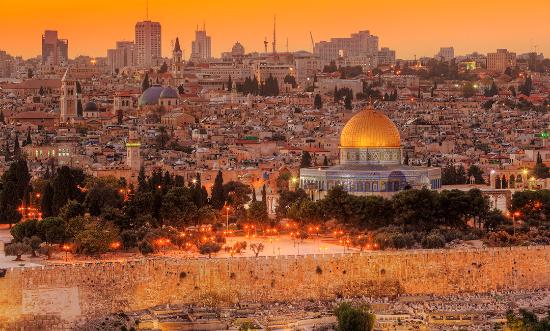 Further notes taken from John W. Welch, et al., eds.  Knowing Why: 137 Evidences That the Book of Mormon Is True (American Fork: Covenant Communications, 2017), 25-28:
"Did Jerusalem Have Walls around It?"  (25-26)
Edmund C. Briggs isn't our only source for the story about the Prophet Joseph Smith during the time of the translation of the Book of Mormon, but this is how Briggs heard Emma tell it in 1856:
[O]ne time while he was translating he stopped suddenly, pale as a sheet, and said "Emma, did Jerusalem have walls around it?"  When I answered "Yes," he replied  "Oh!  I was afraid I had been deceived."  He had such limited knowledge of history at that time that he did not even know that Jerusalem was surrounded by walls.
Joseph Smith was very uneducated in those early days.  He was not a learned man.  Which makes the achievement of the Book of Mormon remarkably difficult to explain.
I published an article on this topic — to which this chapter of Knowing Why actually refers — in 2005.  I argue that Joseph Smith seems to have been surprised by the things that he found in the Book of Mormon, which is powerful evidence that he had neither composed the text nor memorized it for dictation:
"Not So Easily Dismissed: Some Facts for Which Counterexplanations of the Book of Mormon Will Need to Account"
"Were There Ancient Israelite Women Named Sariah?"  (25-26)
Lehi's wife bears the unbiblical name Sariah.
We now know, however, from archaeological discoveries made long after the death of Joseph Smith, that Sariah was, in fact, a feminine Semitic personal name at around the time of the Jewish exile in the sixth century before Christ.
I published a Deseret News column on this topic not very long ago:
"The lady Sariah of Elephantine"
***
Some of you will remember Cliven Bundy, the Mormon rancher in Nevada, and his tense and dramatic 2014 standoff with federal officials:
"Cliven Bundy Wins: Judge Cites 'Flagrant' Federal Misconduct:  The case against the Nevada rancher, characterized by the government as 'paranoid,' is dismissed."
***
Getting a bit ahead of the Gospel Doctrine curriculum:
"What Can the Architecture of Israelite Temples Teach Us About Creation and the Garden of Eden?  An Old Testament KnoWhy for Gospel Doctrine Lesson 3: The Creation (Moses 1:27-42; 2-3)"
***
"What I Think President Monson Would Do About His New York Times Obituary"
***
Disappointing news (to me, anyway):  I just found out about an hour ago that, effective at the beginning of March, owing to budgetary pressures, my Thursday Deseret News column on "Defending the Faith" will be cut to every other week.  I regret this very much.  Producing a weekly column has been a regular part of my life for nearly a decade now, and I have ideas coming out my ears for columns that I still want to write.  (I like to think that the column is helpful to some.)  Now, instead of fifty-two opportunities and fifty-two topics a year, I'll have only twenty-six.  I have to admit to being slightly depressed about the change.