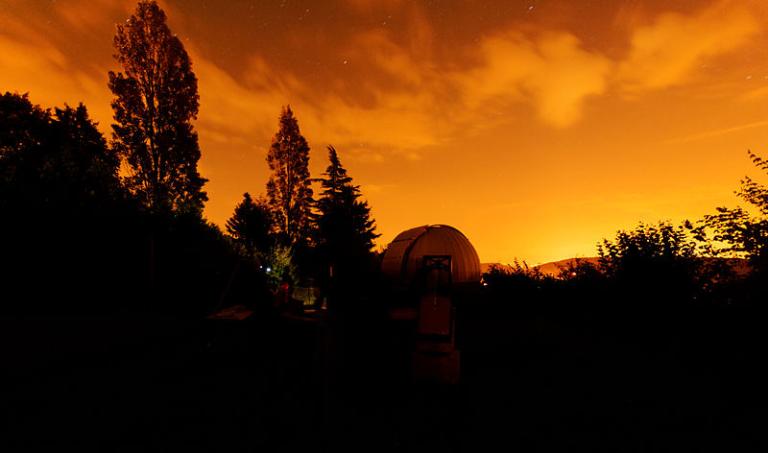 "My original decision to devote myself to science was a direct result of the discovery which has never ceased to fill me with enthusiasm since my early youth—the comprehension of the far from obvious fact that the laws of human reasoning coincide with the laws governing the sequences of the impressions we receive from the world about us; that, therefore, pure reasoning can enable man to gain an insight into the mechanism of the latter. In this connection, it is of paramount importance that the outside world is something independent from man, something absolute, and the quest for the laws which apply to this absolute appeared to me as the most sublime scientific pursuit in life." (Max Planck, "A Scientific Autobiography" [1948])
***
"Life cannot have had a random beginning. . . .  The trouble is that there are about 2000 enzymes, and the chance of obtaining them all in a random trial is only one part in 10^40,000, an outrageously small probability that could not be faced even if the whole universe consisted of organic soup."  (Fred Hoyle)
The astrophysicist Sir Fred Hoyle (1915-2001), perhaps best known for his work on stellar nucleosynthesis and his advocacy of a steady-state cosmology — he coined the term "Big Bang" as an expression of his derision for a cosmological model that seemed to him (he being an atheist) too close to the creation story in Genesis — was also known for his willingness to adopt controversial stances on various other scientific matters. 
***
Some recent science and science-related news:
"The Startling Link Between Sugar and Alzheimer's: A high-carb diet, and the attendant high blood sugar, are associated with cognitive decline."
"Religion Isn't an Enemy of Science: It's an Inspiration"
"Simple math shows how many space aliens may be out there: It's a lot more than you might imagine!"
***
It seems as if hyper-masculine, heroic men like myself may be a dying breed:
"The Y Chromosome Is Slowly Disappearing"
***
More science news:
"Life may have been possible in Earth's earliest, most hellish eon: New analyses suggest heat caused by asteroid bombardment didn't sterilize the planet"
"Ancient human artefacts recovered from Norway's ice: Melting ice reveals the ebb and flow of reindeer hunting in the mountainous far north."
***
Aieeee!  We're all doomed!
"The Magnetic Field Is Shifting. The Poles May Flip. This Could Get Bad.  The shield that protects the Earth from solar radiation is under attack from within. We can't prevent it, but we ought to prepare."
"Did Comet Impacts Kill Thousands of Animals During the Late Pleistocene?"