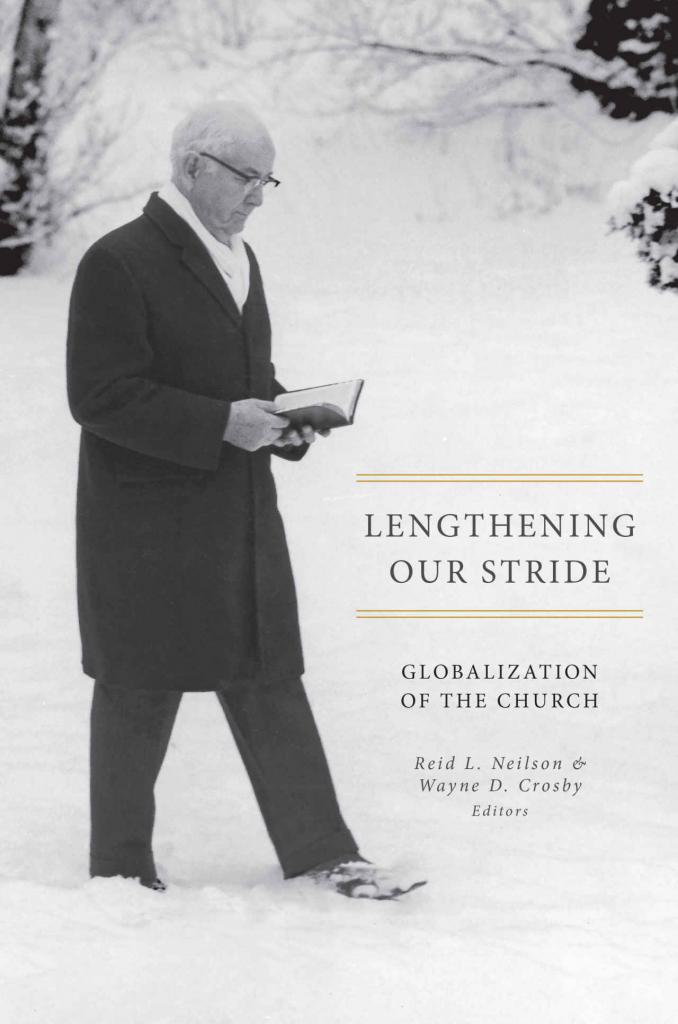 I received the following from my former BYU colleague Don Holsinger, via my former BYU colleague Ted Lyon, on behalf of the LDS International Society, which is headquartered at BYU. With their permission, I repost it here in case any of my readers might be interested or might know of someone who would be:
Volunteer Position in Human Rights Education
The Geneva Office for Human Rights Education (www.go-hre.org) seeks a newsletter editor and website manager to assist the directors' office in Geneva with developing and maintaining its growing online presence around the world.
The volunteer in this role will support the expanding global mission of GO-HRE, whose formal beginning dates from 2016. Our charitable non-profit organization is accredited to the United Nations by the David M. Kennedy Center of Brigham Young University. While most of the lesson and instructional materials development takes place in Geneva at our Chambesy International Government Relations Office campus, this position is envisioned for an individual located outside Switzerland. We prefer a native or near-native English language speaker. The work will center on our small but growing online presence consisting of websites, Facebook page, Newsletter, and online course development.
Please see the full job description below, and if interested email don_holsinger@byu.edu or ellen_holsinger@byu.edu with a brief outline of your applicable skills and experience and your CV. Relevant and recent letters of recommendation are also welcomed.
Thank you for your interest in GO-HRE!
Job Description:
The online editor is primarily responsible for the development of new online products and the promotion and effective messaging of existing online products that attract youth and interested adults to the field of human rights education.
The online editor will also be involved in monitoring the activity of online products and maintaining the online subscribers list. The editor will propose cost-effective methods, including language versions, of our online materials.
Specifically, the preferred candidate will:
Possess good internet, computer literacy skills and personal familiarity with Facebook, Google Plus, YouTube, Twitter, Google and other relevant online communications instruments;

Plan and prepare committee meetings with others as appropriate. Plan meeting dates, book rooms, send out notifications, minutes and other papers;

Add agenda items for GO-HRE conference calls dealing with online products;

Take minutes of GO-HRE meetings to ensure that online activities are kept up to date and accurately reflected in our work program;

Accurately record decisions and actions concerning all online products to ensure a coherent and smooth implementation and complementarity (reciprocity-?) with other delivery mechanisms of GO-HRE;

Make arrangements for any necessary reporting, for example ensuring delivery of analytics to the Geneva-based directors;

Ideally, but not necessary, possess knowledge of international law dealing with newsletters, gathering and archiving personal information and the voluntary sector.
***
While thinking of the International Society, I'm saddened to note the passing of its former executive director, Professor Paul V. Hyer. He and his first wife, Harriett, were members of a reading group to which my wife and I have also belonged for nigh unto thirty years, and, after Harriett's passing, we were happy to welcome his second wife, Karen, as a valued member of the group. We were all last together at a party for the group just after Christmas, at their home. Our prayers are with Karen and with Paul's family.
Paul's testimony can be read at Mormon Scholars Testify. As his obituary suggests, he was a pivotal figure in the development of Asian studies at Brigham Young University.
***
Finally, and still with an International Society connection, I mention a new book: Reid L. Neilson and Wayne D. Crosby, eds., Lengthening Our Stride: Globalization of the Church (Provo and Salt Lake City: BYU Religious Studies Center and Deseret Book, 2018). It's a collection of papers originally presented at meetings of the International Society by academics, Church leaders, and various professionals. One of the essays in the anthology (on pages 269-276) is Daniel C. Peterson, "Sources of Tension between the West and the Islamic World."