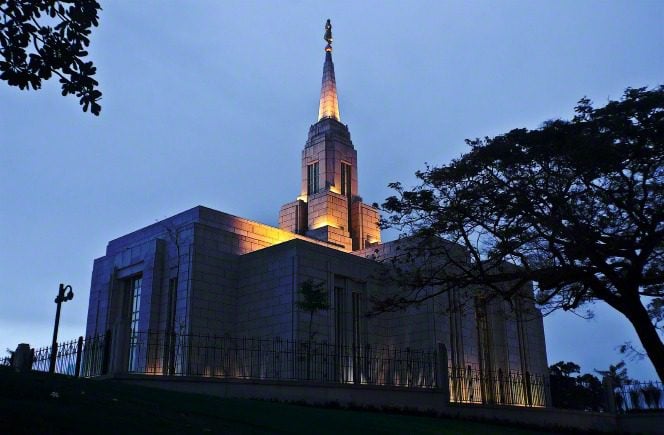 Another little note from John W . Welch, et al., eds., Knowing Why: 137 Evidences That the Book of Mormon Is True (American Fork: Covenant Communications, 2017):
"What is the Doctrine of Christ?" (139-140)
The Book of Mormon, says the Lord, contains "the fulness of the gospel of Jesus Christ" (Doctrine and Covenants 20:8-9; compare 42:12).  But how can this be true, when it doesn't explicitly mention salvation for the dead, eternal marriage, temple worship, eternal progression, or other distinctively Latter-day Saint concepts?
The prophet Nephi spoke of what he called "the doctrine of Christ" (see 2 Nephi 31:2, also 31:21).  Noel Reynolds comments as follows:
"Drawing on clear statements of the gospel by Jesus Christ himself, Nephi and others taught the gospel as a six-point formula.  In a decree from the beginning, the Father had promised salvation to all who would come to him through faith on his Son, repentance and baptism, receiving the remission of sins through the baptism of fire and of the Holy Ghost, and by enduring in faith, hope, and charity to the end of mortal life.  This central teaching gave coherence and foundation to all the teachings of the Book of Mormon prophets, focusing all religious hope and knowledge on the atonement of Christ, which makes the fulfillment of the Father's promise [of eternal life] possible."
The six-part formula, discussed by Professor Reynolds in various articles, is
(1) Faith in Christ
(2) Repentance
(3) Baptism
(4) The gift of the Holy Ghost
(5) Endurance to the end
(6) Entrance into salvation
The Book of Mormon covers those six points wonderfully well.  Other doctrines and practices, important though they may often be, are details.  
***
It hasn't been fun, of late, to see the Church dragged into the controversy surrounding one of President Trump's former staff members:
CNN:  "Rob Porter, and Mormonism's #MeToo Moment"
***
We can always do better:
"We Need to Stop Judging Other Mormons for Not Being 'Mormon' Enough"
This next item is rather critical.  But not hostile.  Can we learn something from it?  Improve our game a bit, perhaps?
And, while we're at it, here's an article about a development that has probably dismayed a few and has certainly delighted a fair number:
"The Weeds' story is one of many stories of LGBT Latter-day Saints that continue to be written"
***
Meanwhile, I've been shamefully remiss in my duty to keep you posted on all of the horrific evils that the Church is doing.  So here's one item, anyway:
"Group helping to keep city residents warm"  (out of Pennsylvania)
***
From Jeff Lindsay, over in China:
"New Light on Mesoamerica from LiDAR, Something Book of Mormon Fans Are Likely to Like"
If you haven't already read it, compare "National Geographic discovery of Mayan ruins not proof, but very interesting"
***
Teachers and members of Gospel Doctrine classes — that's a pretty substantial proportion of the active adult membership of the Church of Jesus Christ of Latter-day Saints — should enjoy and benefit from this magnificent new resource on the website of the Interpreter Foundation:
"Gospel Doctrine Lesson Index: Old Testament"
Keep checking in on it, because it's bound to grow.
My thanks to those who saw a need for such a resource and to those who created it.  I'm regularly astonished at the generous support that Interpreter receives from both donors and volunteers.
***
Were you aware that the Church is producing a new four-volume history of the Restoration?  The first volume will be published later this year.  You can read the first chapter of it here: