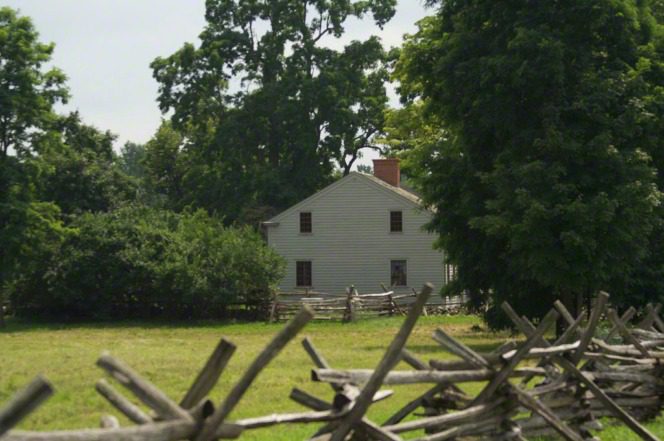 Rough notes from a book in progress:
Orson Pratt, who knew Joseph very well from their first acquaintance to the Prophet's death in 1844, described Joseph Smith's educational level as follows:
Cultivating the earth for livelihood was an occupation, in which he employed the most of his time. His advantages for acquiring literary knowledge, were exceedingly small; hence, his education was limited to a slight acquaintance, with two or three of the common branches of learning. He could read without much difficulty, and write a very imperfect hand; and had a very limited understanding of the ground rules of arithmetic. These were his highest and only attainments; while the rest of those branches, so universally taught in the common schools, throughout the United States, were entirely unknown to him.[1]
David Whitmer, who also knew him well, remarked in a 1885 interview with the Chicago Tribune that Joseph Smith was "illiterate and but little versed in Biblical lore."[2]
"He was a religious and straightforward man," said Whitmer. "He had to be; for he was illiterate and he could do nothing of himself. He had to trust in God."[3] "Joseph Smith," Whitmer told the non-Mormon M. J. Hubble in 1886, "was a man of limited education and could hardly write legibly."[4]
In 1829, Joseph Smith could not dictate a coherent, clean letter, nor write a well-constructed English sentence, let alone hundreds of pages of them.
[1] Orson Pratt, "An Interesting Account of Several Remarkable Visions" (1840), in Backman, 170. The relevant passage in Hyde, "Ein Ruf aus der Wüste," is mutatis mutandis essentially identical to Orson Pratt's [is it? See Backman, p173]; Hyde's account is, at this point and others, presumably dependent upon Pratt's earlier publication. Still, since Hyde himself knew Joseph Smith extremely well, it can plausibly be considered independent testimony.
[2] Cook, David Whitmer Interviews, 174. [Check.] Orson Hyde, for example, remarked that "Nature had gifted him with a strong, discerning mind" (Hyde, "Ein Ruf aus der Wüste", do own translation).
[3] Cook, David Whitmer Interviews, 86. Compare the observation of Nathan Tanner Jr., recorded at Cook, David Whitmer Interviews, 193.
[4] Cook, David Whitmer Interviews, 210.
***
It's been several years since we've had a president of the Church who's been able to be so actively out among the people:
"Advice From the Prophet of the Church to Millennials Living in a Hectic World: President Nelson and his wife, Wendy, speak at fireside in Las Vegas"
"President Nelson to Tour Europe, Africa and Asia in April"
I like it. I hope that he can keep this pace up for a very long time.
***
There are new "KnoWhys" up on the Interpreter Foundation:
http://interpreterfoundation.org/category/gospel-doctrine-knowhys/old-testament-knowhys/
We hope that teachers and students in Gospel Doctrine classes will enjoy and profit from these — and wouldn't mind too terribly much if others did, as well.
***
"Watch: New Statistical Book of Mormon Evidence!"
A powerful new video, just slightly more than three minutes long:
"Is It Possible that a Single Author Wrote the Book of Mormon?"