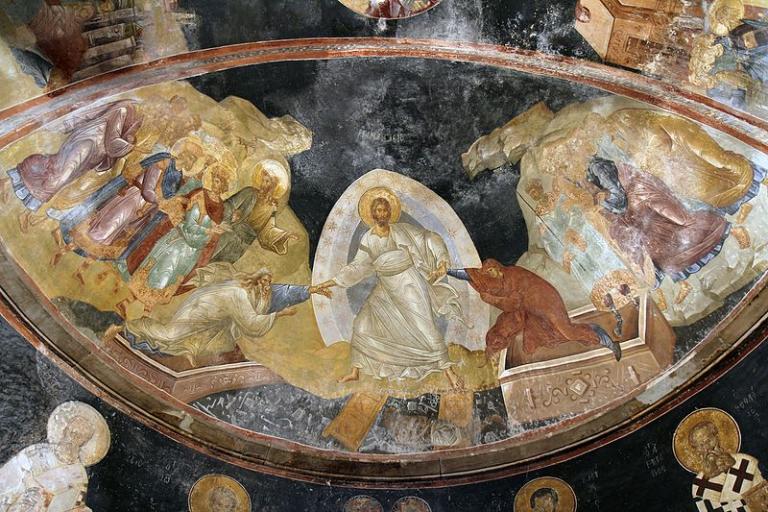 Finishing up with the thought that I began with yesterday, from Fiona Givens and Terryl Givens, The Christ Who Heals: How God Restored the Truth that Saves Us, pages 105:
The tide did not turn decisively against a generous and forgiving God until a few centuries after Origen.  "Since about the fifth or perhaps sixth century," Ludlow continues, the idea of an eternal hell "has been overwhelmingly powerful.  This dominance was due partly to the theology of Augustine of Hippo [natch! — dcp]: he denied universal salvation with a forcefulness which had a profound influence on both Catholic and Reformed traditions."  The limited, exclusive heaven left an undercurrent of bewildered Christians.  As the author of the Clementine Recognitions, a fourth-century narrative, put the urgent question:  "If those shall enjoy the kingdom of Christ, whom His coming shall find righteous, shall then those be wholly deprived of the kingdom who have died before His coming?"  The answer for the vast majority of Christian history has been an almost unqualified yes.  With the exception of a few righteous patriarch's rescued by Christ's "harrowing of hell" (visit to the spirit world), there was emphatically no salvation for those who died outside or before the Christian dispensation, or for those who rejected or deferred the call to repent.
Of course, this is directly relevant — gloriously relevant, in my view — to what we might term the "temple theology" of the Restoration.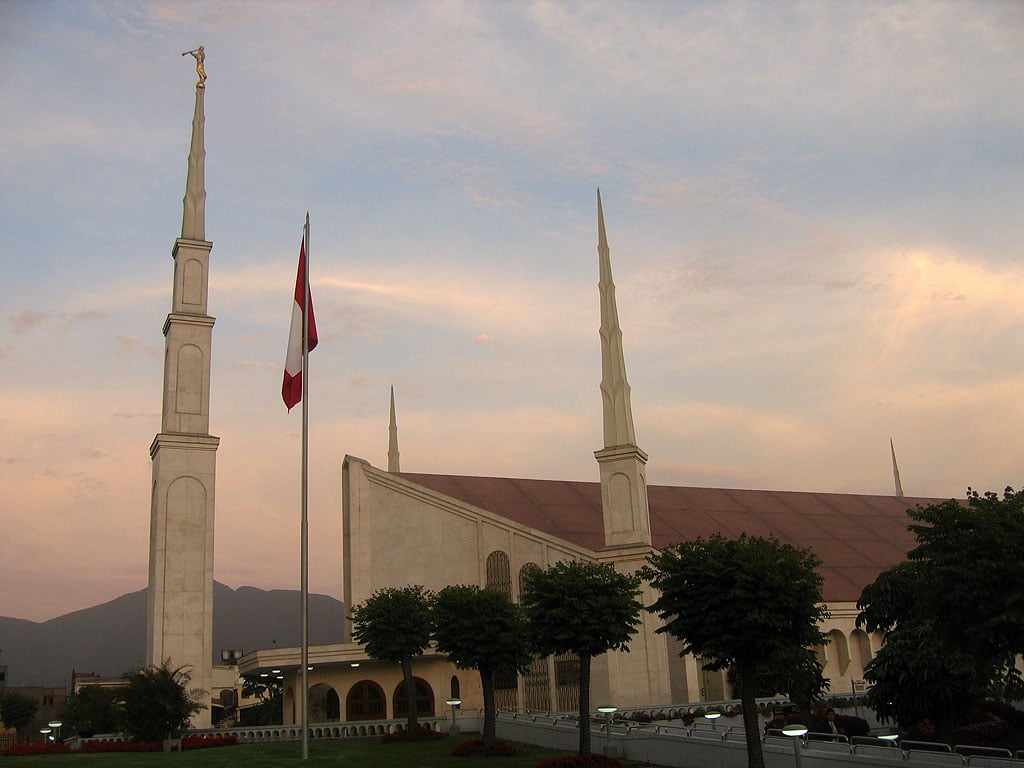 In this context, a little mini-essay that I wrote on behalf of the Church of Jesus Christ of Latter-day Saints back in 2005 seems directly apropos:
"Everyone Else Makes Such Lonely Heavens"
***
And here's a short video clip, produced by the Church, that's worth a look.  Less than 2.5 minutes:
"Christ and the Rich Young Ruler"
***
I really like this piece, written by a Latter-day Saint adult-convert and doctorate-holding intellectual who leans liberal, theologically, and who is normally a bit resistant to popular Mormon veneration for Church leaders:
"Mormon prophet surprises California Mormons with unannounced appearance"
I particularly enjoyed President Nelson's brief comment (as Jana reports it) of his experience since being ordained president of the Church.  We've seldom had such glimpses into what it's like to be a prophet.