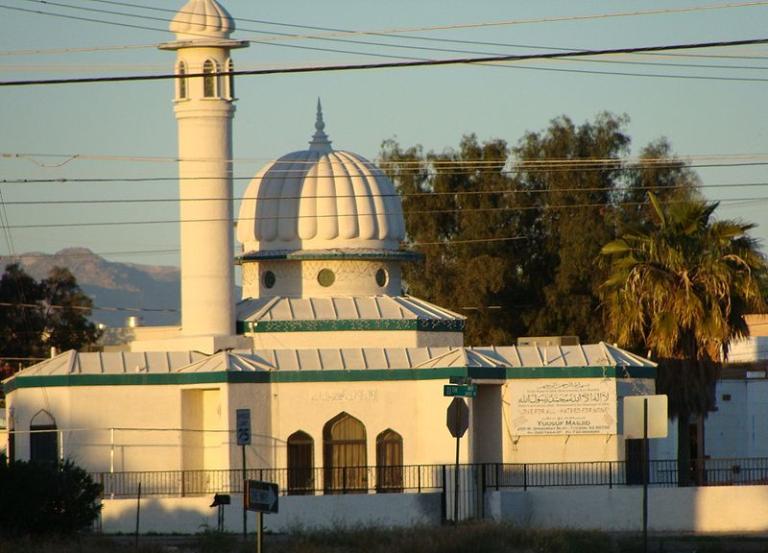 A member of the Church of Jesus Christ of Latter-day Saints who, like some vocal others, is highly indignant about my article on Islam in the current issue of the Ensign wrote to me yesterday, accusing Muhammad, Islam, and Muslims of a number of very bad things. I'll discuss one of those accusations here.
"Look into Dearborn Michigan and it's status," he advised me. "Now ruled by an islamic mayor. Trying to enforce Sharia law over the constitution."
So I have looked into Dearborn, Michigan, and its status.
I haven't been able to determine the religious affiliation of Dearborn's Democratic mayor, Jack O'Reilly. I suppose it's possible that he comes from the Islamic Republic of Oreillystan or belongs to the infamous O'Reillys of central Sudan. But, just going way out on a limb, I'm guessing that he's most likely not a Muslim at all. Mr. O'Reilly has been the city's mayor since 2007, and he was reelected to a four-year term most recently in 2017. Barring unforeseen developments, that makes him mayor until 2021.
You can read here about the five candidates who contested the 2017 Dearborn mayoral election. They were Jim Parrelly, Thomas Patrick Tafelski, John B. O'Reilly Jr. (the incumbent), Hakim Fakhouri, and Edward John Binkley. Of these, only Hakim Fakhouri has a Middle Eastern name; he's likely a Muslim, though he might well be an Arab Christian. (Many of the Arabs who live in Dearborn are Christians; Christian Arabs were the first immigrants from the Middle East to settle there.)
Claims about shari'a being imposed in Dearborn were already circulating back in 2010. Here, Mayor O'Reilly responds to something said by the buffoonish Republican nominee for the Nevada Senate seat then held by Harry Reid:
And here, from the now-defunct Bill O'Reilly show on Fox News — note the name: is Bill O'Reilly perhaps also of Muslim or Middle Eastern extraction? hmmmm? inquiring minds want to know! — Jesse Watters talks to several scary wannabe Muslim theocrats in Dearborn:
"Watters' World: Dearborn edition"
So much for Dearborn.
But then there's the horror of Hamtramck, Michigan, where — to the shock and outrage of at least some — the population of a town in a democratic nation has elected a city council that reflects itself:
"This U.S. city has become the first to elect a Muslim-majority city council"
"What's Life Like in America's First City With a Muslim-Majority City Council? While the media highlight 'conflict,' residents say there's not much ethnic tension worth mentioning."
This article was written before the 2016 presidential election:
"What America's Only Muslim-Governed City Thinks of Donald Trump"
And here's yet another Muslim-inflicted horror in Michigan:
"Did a Muslim Mayor Outlaw Christmas in 2017? Reports that the Muslim mayor of a Michigan town banned Christmas festivities and decorations are fake news."
***
In this light, I'm very gratified by a newly issued report:
"Anti-Muslim rhetoric by politicians happened in every state but Utah, analysis finds"
There are many reasons to be proud of my adopted state, and the tolerance and genuine respect that has characterized its politicians on this issue certainly ranks among them.
Posted from Phoenix, Arizona