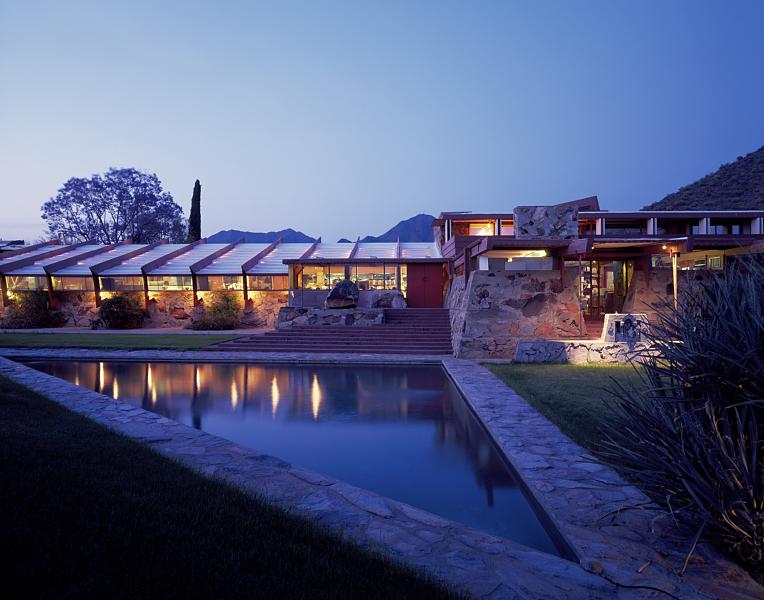 I mentioned before, in this space, my passing desire, in my youth, to be an architect.  As I've said, the principal factor that dissuaded me from that ambition was my utter and absolute lack of any relevant talent — something that hasn't stopped certain others from going into the field but that certainly stopped me.
My main inspiration, I think, was the work of the great Frank Lloyd Wright.  I still love his work even today.  And, perhaps not quite by coincidence, I was heavily influenced in my teens by Ayn Rand's novel The Fountainhead, which I only learned considerably later was based to at least a certain degree on Wright's actual career.  (I'm not sure that I would find the novel so appealing today.  Perhaps I should give it another go.)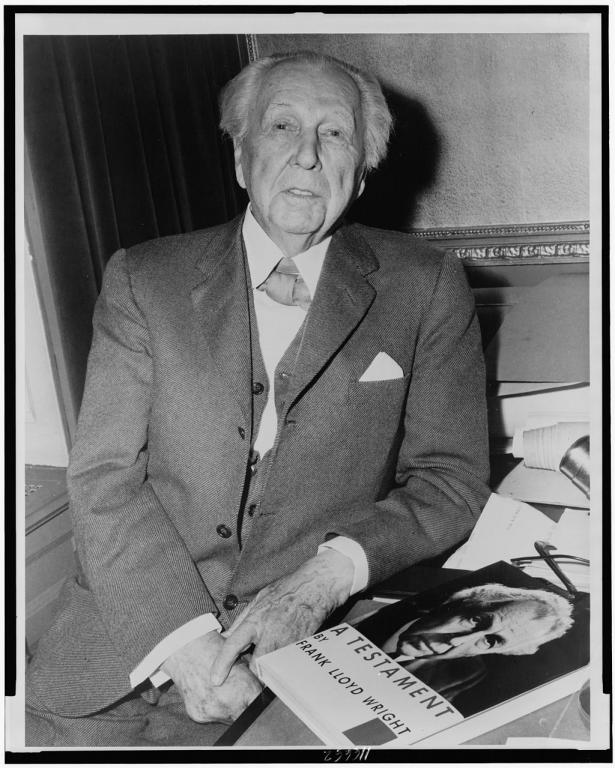 Anyway, after arriving at Sky Harbor Airport this morning and renting our car, we immediately drove to Carolina's, our traditional Mexican food stop near the Phoenix airport.  (Their profits certainly don't go toward decor or ambience!)  Then, from there, we went to Taliesin West, Frank Lloyd Wright's winter home, architectural school, and "desert laboratory" in Scottsdale.
I've been there before, and my wife was there just a couple of months ago.  Even so, I was in hog heaven (Frank-Lloyd-Wright speaking).  And there was virtually nothing in the bookstore and gift shop that I wouldn't like to own.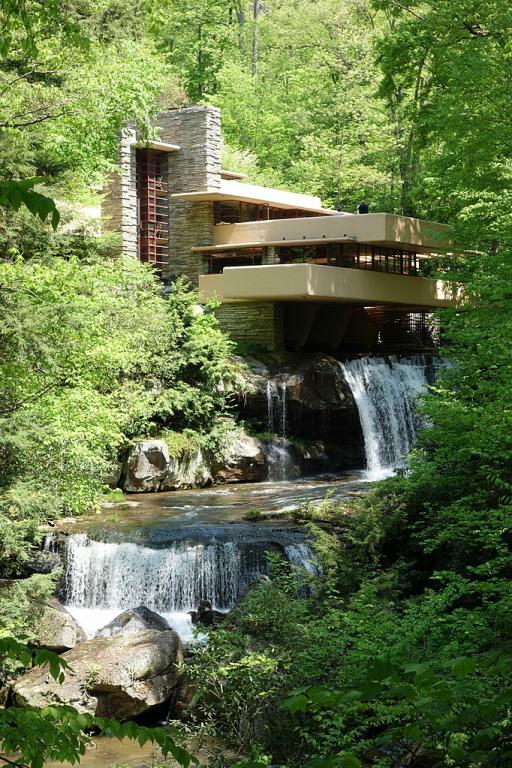 Wright himself was not only a genius but a . . . well, shall we say, a character.
"Early in life," he recalled, "I had to choose between honest arrogance and hypocritical humility. I chose the former and have seen no reason to change."
Once, called to testify in a court case, he was asked to state his name and occupation.  "Frank Lloyd Wright," he said.  "The world's greatest architect."  When, after the hearing was over, someone chided him for such vanity, he replied, simply, "I was under oath."
He had little patience for convention or mediocrity.  "Harvard," he said on one occasion, "takes perfectly good plums as students, and turns them into prunes."
"The physician," he once said, "can bury his mistakes, but the architect can only advise his client to plant vines."
All around the gift shop at Taliesin West are signs and mugs and other items bearing what is billed as Frank Lloyd Wright's "Organic Commandment":
Love is the virtue of the heart, sincerity the virtue of the mind, courage the virtue of the spirit, decision the virtue of the will.
There are worse credos to live by, in my judgment.
There are perhaps some grounds for worry, but I hope that he made it to heaven.  Because I want to hire him to design my mansion there, should I too make the cut.
As a fallback, though, there's always his son, Lloyd Wright (1890-1978), who himself wasn't too bad:  Among other things, he designed the Hollywood Bowl.  But I'm particularly — no, passionately — fond of his Wayfarers Chapel, a jewel that's located along the coast of southern California at Rancho Palos Verdes: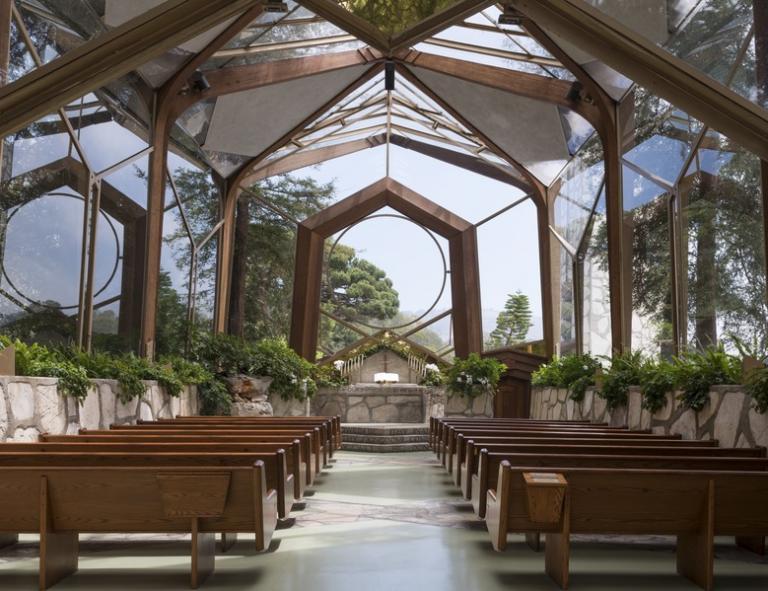 Posted from Phoenix, Arizona