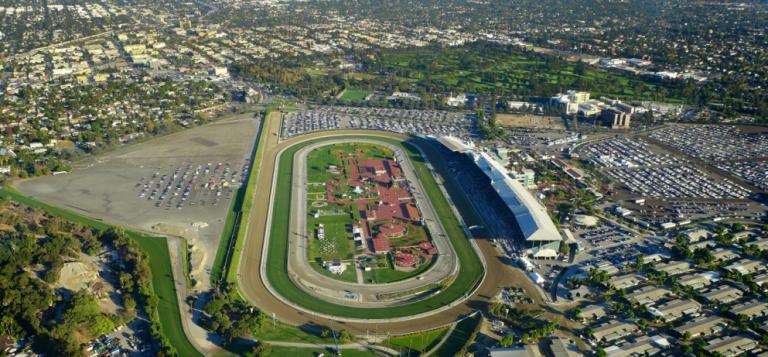 We've just returned from a showing of the documentary film Won't You Be My Neighbor? about the legendary children's television personality Fred Rogers, of Mr. Rogers' Neighborhood.
I was, I have to admit, never a Mr. Rogers fan.  I doubt that I ever watched an entire episode.  I really couldn't stand the show.  So I was a bit surprised at the news that we were going to see Won't You Be My Neighbor? tonight.  It was interesting, though.  And there was one section, in the last quarter of the film, involving a young boy in a wheelchair, that was genuinely moving.
***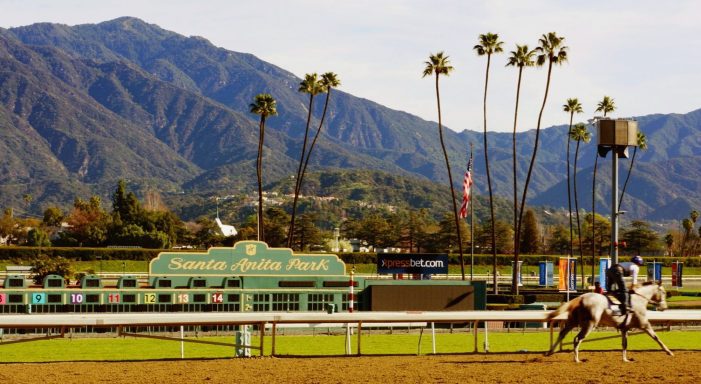 Right now — in a surfeit of relaxation — we're watching the 2003 film Seabiscuit.  It's a great story, of course, and very well done.
One of the things that most appeals to me about the film, though, is something personal.  I grew up not far from the Santa Anita racetrack, which, even as a child, I considered part of my extended neighborhood.  And our family's construction company did a lot of work there.  We were never into horse racing, but there probably weren't many weeks during my first seventeen years or so when I wasn't somewhere near Santa Anita for at least a few minutes.
Much of the life story of the historical Seabiscuit took place at Santa Anita, and much of the movie was filmed there, so I'm finding it a remarkable treat simply to enjoy the familiar scenery of the track and of the San Gabriel Mountains.
Nostalgia is a remarkably powerful thing.
***
Two writers on California:
"An afternoon drive from Los Angeles will take you up into the high mountains, where eagles circle above the forests and the cold blue lakes, or out over the Mojave Desert, with its weird vegetation and immense vistas. Not very far away are Death Valley, and Yosemite, and Sequoia Forest with its giant trees which were growing long before the Parthenon was built; they are the oldest living things in the world. One should visit such places often, and be conscious, in the midst of the city, of their surrounding presence. For this is the real nature of California and the secret of its fascination; this untamed, undomesticated, aloof, prehistoric landscape which relentlessly reminds the traveller of his human condition and the circumstances of his tenure upon the earth. "You are perfectly welcome," it tells him, "during your short visit. Everything is at your disposal. Only, I must warn you, if things go wrong, don't blame me. I accept no responsibility. I am not part of your neurosis. Don't cry to me for safety. There is no home here. There is no security in your mansions or your fortresses, your family vaults or your banks or your double beds. Understand this fact, and you will be free. Accept it, and you will be happy." 
Christopher Isherwood, Exhumations
"It was a splendid population – for all the slow, sleepy, sluggish-brained sloths stayed at home – you never find that sort of people among pioneers – you cannot build pioneers out of that sort of material. It was that population that gave to California a name for getting up astounding enterprises and rushing them through with a magnificent dash and daring and a recklessness of cost or consequences, which she bears unto this day – and when she projects a new surprise the grave world smiles as usual and says, "Well, that is California all over." 
Mark Twain, Roughing It
For all its problems, I still love this state.  It's home.
In all my life, there has been only one calendar year in which I was completely absent from California for the entire twelve months.  And that was during my mission to Switzerland.  Once, a few years ago, I realized that I was about to finish a year without setting foot in the state.  So I began planning a trip where, at the least, I would put a toe across the border.  But then, mercifully, something came up and I had a real reason to go.  That was a relief.
Posted from Newport Beach, California