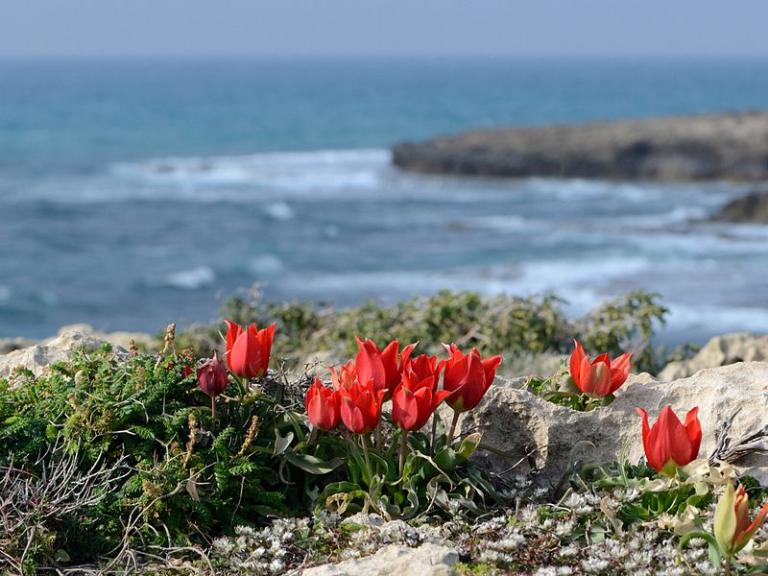 Hurtling toward the close of the first draft:
I have made the statement as my opinion—though I think it is an opinion firmly grounded in the scriptures—that only a partial or preliminary gathering of the Jews has occurred thus far. What practical conclusions can we draw from this, if it is true? One con­clusion to be drawn is that Latter-day Saints are not obliged to give a blank check of unqualified approval to the government of Israel. Israel as it exists in the Near East is a nation-state much like other nation-states of the region and the world. It is not to be identified with Israel as the people of God. There may perhaps be some over­lap, there may be—as I believe there is—a link between political Israel and spiritual Israel in the eternal purposes of God, but they are not one and the same. "For," as the apostle Paul says, "they are not all Israel, which are of Israel."[1] I have occasionally heard Western Christians, including some Latter-day Saints, talk as if we must support every action and every policy of the government of Israel because that government is the leadership of God's chosen people. This is false. Worse, I believe it is idolatrous. We are not obligated to give such complete and abject loyalty to any political institution on the face of the earth—not to our own government and certainly not to the government of Israel. We are under no obligation to be more supportive of whatever Israeli prime minister happens to be in power than are the Israeli opposition parties themselves. (And there is sometimes fierce dissent in the Israeli Knesset!)
Our sympathy for Israel—and, as I read the prophecies and the scriptures, we cannot fail to have such sympathy—must not blind us to the fact that Zion and the Jerusalem of the last days must be built upon the principles of the gospel and on the basis of the ethi­cal teachings of the Hebrew and other prophets sent by the Lord. And those principles are rather clear.
Wherewith shall I come before the Lord, and bow myself before the high God? shall I come before him with burnt offerings, with calves of a year old? Will the Lord be pleased with thou­sands of rivers of oil?… He hath shewed thee, O man, what is good; and what doth the Lord require of thee, but to do justly, and to love mercy, and to walk humbly with thy God?[2]
I hate, I despise your feast days, and I will not smell in your sol­emn assemblies. Though ye offer me burnt offerings, and your meat offerings, I will not accept them: neither will I regard the peace offerings of your fat beasts. Take thou away from me the noise of thy songs; for I will not hear the melody of thy viols. But let judgment [justice] run down as waters, and righteous­ness as a mighty stream.[3]
And I will turn my hand upon thee, and purely purge away thy dross, and take away all thy tin: And I will restore thy judges as at the beginning: afterward thou shalt be called, The city of righ­teousness, the faithful city. Zion shall be redeemed with judg­ment [justice], and her converts with righteousness.[4]
[1] Romans 9:6.
[2] Micah 6:6-8.
[3] Amos 5:21-24.
[4] Isaiah 1:25-27.
Posted from Newport Beach, California