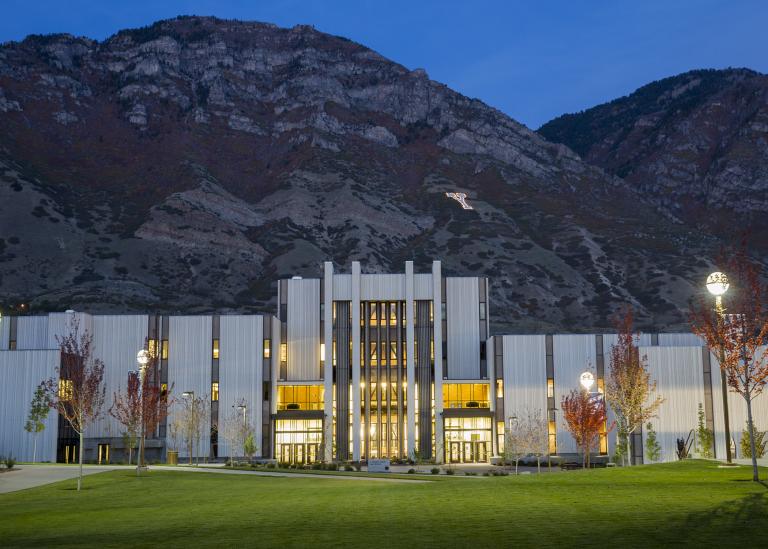 I spent almost all day yesterday (Wednesday) at the Religious Freedom Annual Review 2018: Religion and the Common Good — the fourth of its kind — sponsored by the International Center for Law and Religion Studies at Brigham Young University.  It's a two-day event, and I regret that I can't be there today, as well.  (I have other obligations, up in Salt Lake City.)
The meetings were well attended, with an impressive array of speakers and participants from, as I recall, twenty states and three foreign countries.  (The October conference is a far more international affair, different in character.  This one focuses to a much larger degree on domestic issues within the United States.)
To me, a highlight was the remarkable keynote address delivered by Elder L. Whitney Clayton, senior president of the Quorums of the Seventy.  It was, I thought, masterful.  So, apparently, did the audience, which (with one perhaps significant exception that I noticed) gave him a standing ovation.  (If I'm not mistaken, a rabbi to my left was the first person to his feet after Elder Clayton had concluded.)  I hope that Elder Clayton's remarks will be available in print and video form soon.  But I'm not certain of that.
Terryl Givens and Fiona Givens spoke with their usual eloquence and insight during a general session.  And there were other very stimulating panel discussions.
I presided over two iterations of a workshop on "Religious Freedom Issues Facing American Muslims."  The panel consisted of Dr. Ossama Bahloul, the Egyptian-born imam and resident scholar at the Islamic Center of Nashville, Tennessee; Haroon Azar, Senior Fellow at the Burkle Center for International Relations and Program Director at UCLA's Initiative on Security and Religious Freedom; and Sahar Aziz, Professor of Law and Chancellor's Social Justice Scholar at the Center for Security, Race & Rights at Rutgers University Law School.
Both workshops were enjoyable.  For the second, I decided that I had previously allowed too little time for audience questions, so, with the consent of the panelists, I turned it over entirely to such participation from those in attendance.  And it went just as well as the first.
In my judgment, given what I view as the effective demise of the Neal A. Maxwell Institute for Religious Scholarship, the International Center for Law and Religion Studies represents one of the most active and interesting organizations within Brigham Young University — certainly so in terms of outreach beyond campus.  The other BYU organization that I would mention in the same breath is the Wheatley Institution.  Both are doing exceedingly important, fascinating work.