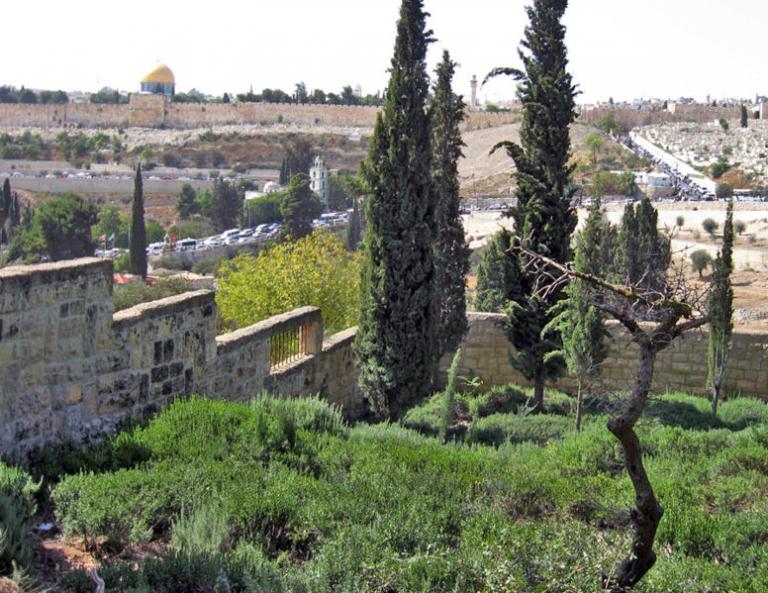 From The Book:
The idea of an Orson Hyde monument continued to be dis­cussed as time went on, although some—notably Elder Howard W. Hunter of the Quorum of the Twelve Apostles—worried that it might compromise Church efforts among the Arabs.[1] Finally, on 24 Octo­ber 1979, the anniversary of Elder Hyde's momentous prayer, an Orson Hyde Memorial Garden, more than five landscaped acres on the slope of the Mount of Olives, was dedicated by President Spen­cer W. Kimball. The Prophet was accompanied by his first counse­lor, N. Eldon Tanner, as well as by Elder Howard W. Hunter. President Ezra Taft Benson of the Quorum of the Twelve came sepa­rately, as did Elders LeGrand Richards and Marvin J. Ashton, also of the Twelve. This was beyond doubt the densest concentration of apostles in Jerusalem since ancient times. Today, although it has been overshadowed by more recent developments involving the Church in Israel, the Orson Hyde Memorial Garden remains a sym­bol of Latter-day Saint interest in, and concern for, the remarkable past, present, and future of the land of Jerusalem. When political conditions permit, the garden serves as an occasional meeting place for the Saints, especially for sunrise services on Easter and for the annual commemoration of Elder Hyde's prayer on 24 October.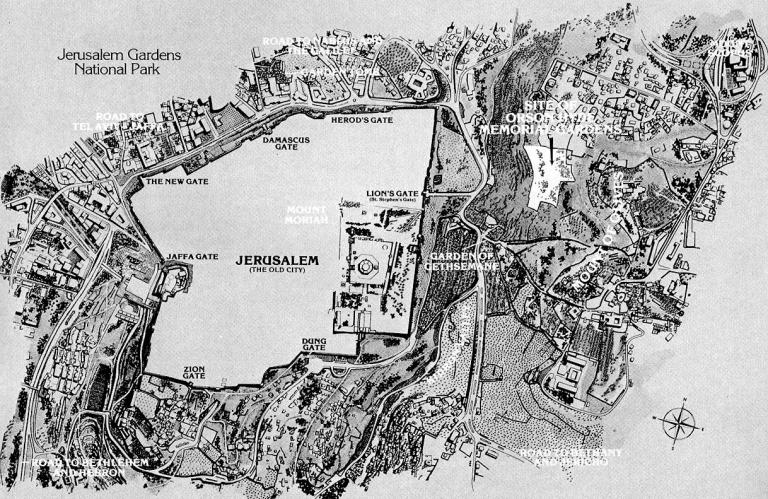 Meanwhile, the Church continued to grow within Israel. Branches or groups began to appear in Tel Aviv, Haifa, and the Gali­lee. Most of the growth came from immigration, but there were also new members converted either within Israel or abroad. (Still, it must be stressed, there was no proselyting among the Jews.) One of these new members allowed the Jerusalem Branch to mark a major milestone: Suheil Abu Hadid, a Palestinian convert, became the first Arab from Jerusalem to be called on a mission in this dispensation when he accepted an assignment to serve in the Utah Salt Lake City South Mission. Later, an Israeli Arab named Ehab Abu Nuwara, who had investigated the Church in Israel but had been baptized while a student at BYU, was called to serve in the England London Mission.
[1] On Elder Hunter's view, see Baldridge, Grafting In, 26.
***
I'm very proud of Sister Carolyn Homer for this:
Posted from Richmond, Virginia