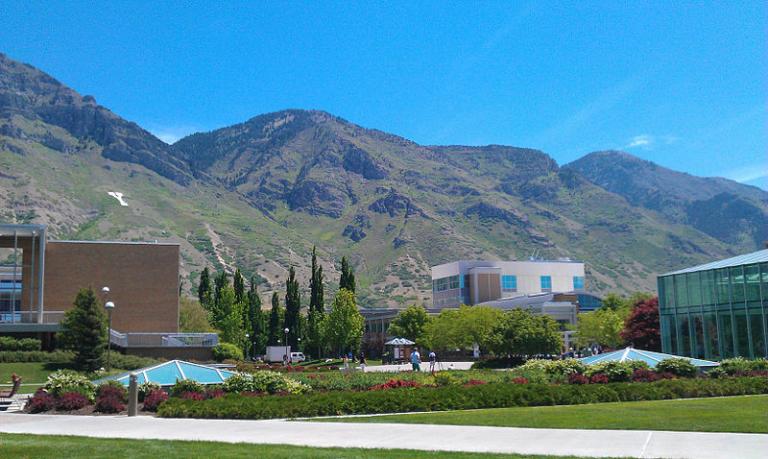 I'll be speaking at Brigham Young University's annual Education Week this year, starting on Tuesday and continuing on Wednesday, Thursday, and Friday.  I'm speaking each of those days from 12:30 PM to 1:25 PM, in the ballroom of the Wilkinson Student Center.
My theme is "Pivotal Figures in Religion and Politics in Early Christianity."  This is actually a series of lectures that I delivered at the 2012 BYU Education Week, but the Ed Week powers-that-be asked me to repeat it again this year.
Obviously, many figures would be worthy of discussion under that series title, but, for the limited time afforded by these lectures, I've chosen to profile Constantine the Great on Tuesday, Eusebius of Caesarea on Wednesday, Athanasius and Arius on Thursday, and Justinian and Theodora on Friday.
You're welcome to attend.
***
There is — be warned — some strong stuff in this article.  But people should know about what's happening — and they should be outraged:
"Colorado Defies the Supreme Court, Renews Persecution of a Christian Baker"
"Colorado fine-tunes legal campaign against Masterpiece Cakeshop owner"
Colorado's aspiring tyrants deserve widespread condemnation.
***
Meanwhile, in other religious liberty news:
"Trinity Western University caves on sex and marriage, but no one calls them on it"
Of course, Canada lacks a Bill of Rights in the style of the United States.  Still, it's not especially hysterical to wonder whether, in the treatment of Trinity Western University, we might see foreshadowings of a possible future for Brigham Young University.
5 July 2016:  "Does This New Bill Threaten California Christian Colleges' Religious Freedom?  An expert in religious liberty law explains the Golden State's controversial SB 1146."
10 August 2016:  "California Lawmaker Drops Controversial Proposal to Regulate Religious Colleges: SB 1146 won't be the religious liberty threat many Christians feared."
15 August 2016, The Atlantic:  "Keeping Faith Without Hurting LGBT Students: Some conservative Christian colleges do not let young people be in same-sex relationships. The government should keep allowing this, but schools also have an obligation to be more empathetic."
Don't imagine that the threat has gone away forever.
***
An article out of Israel:
"How Some Jews Have Become Mormon and See No Contradiction: Probably hundreds of Jews across the U.S. have adopted the Mormon faith, but that doesn't mean it's replaced their Jewish heritage."
***
The 19 August 2018 iteration of the Interpreter Radio Show is now available for listening on the Interpreter Foundation website.  In it, Bruce Webster and Mike Parker discuss the Church's re-emphasis on its official name, the history of the Church's name, Old Testament study in Gospel Doctrine class, and wisdom literature in the Old Testament and the Book of Mormon: