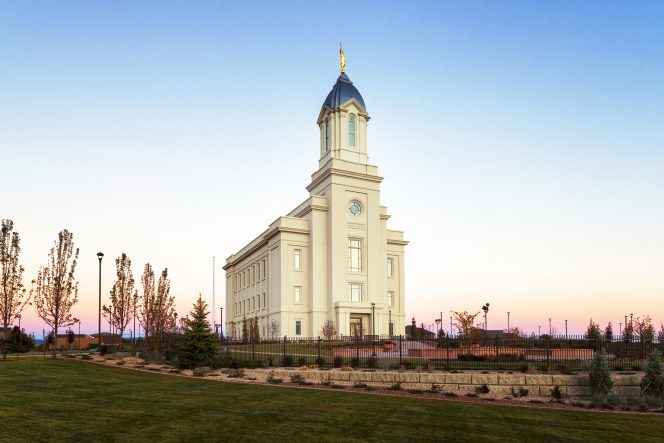 I often use temples as illustrations for entries on this blog.  I do that because I love temples.  And not just because they're often quite beautiful.  Even being on their grounds inspires me.  They seem to me tangible representations of a link between heaven and earth, between this world and the next, between this life and that which is to come.  I think that my earliest intimations of faith came in connection with temples, and I still feel much the same way about them.
I also think that they represent good evidence for the validity of the claims of Joseph Smith and the Restoration.  But that's a subject to develop elsewhere, and very carefully.
Curiously, since the temple is often called "the mountain of the Lord's house," I've always been stirred by actual mountains, as well.  I can gaze at them for hours.  They're inspiring to me.  Some people are passionately fond of the beach, and I suppose that I enjoy seascapes as much as anyone does.  But if I had to choose between them, I would go for alpine scenery as my idea of paradise.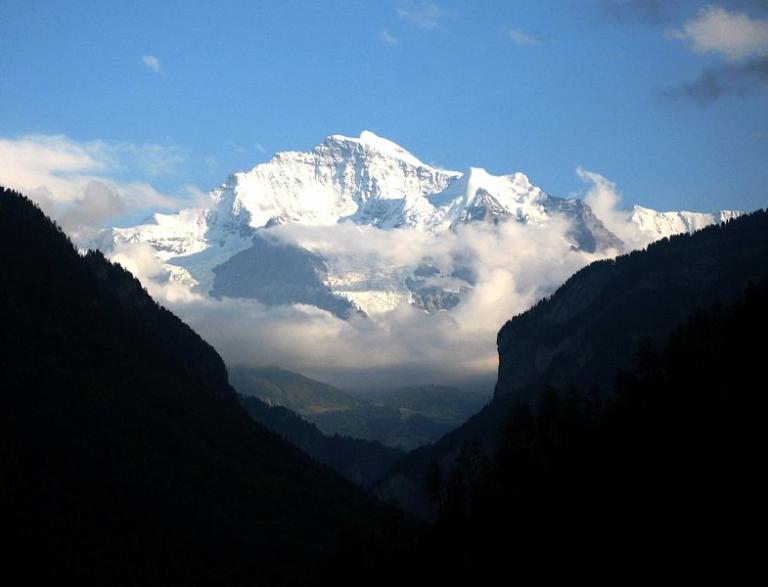 My calling to serve as a missionary in Switzerland — the very place where I had been hoping to go since I had first visited the country two years earlier — has proved one of the great blessings in my life.  I saw the Jungfrau from Interlaken for seven months, weather permitting, and that view remains one of my favorite sites.  And Lauterbrunnental strikes me as, quite simply, the most beautiful place on the planet.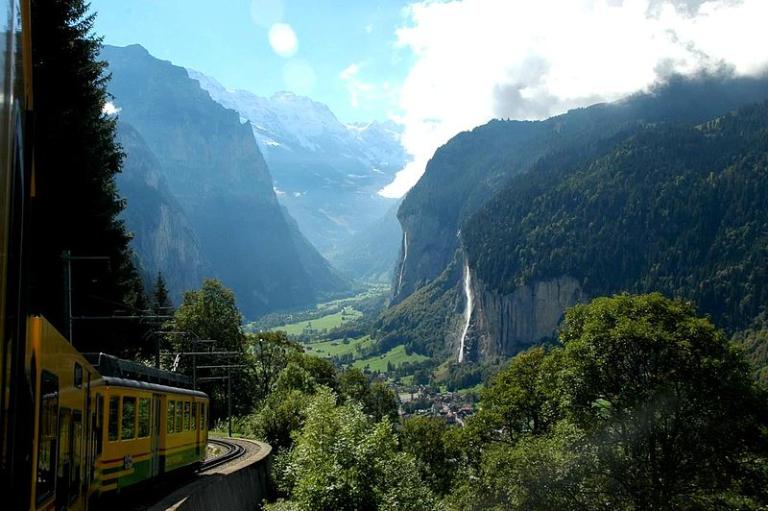 Such locations seem to me curiously and yet deeply . . . well, holy — and they hint of other places, elsewhere.
***
"Latter-day Saints Around the World Country Newsroom Websites August 24, 2018"
***
I'm pleased to note that the Interpreter Foundation is listed, along with its sister organizations FairMormon and Book of Mormon Central and the Mormon Scholars Testify site, among other valuable resources for Gospel study on one of the Church's official websites:
"Links to Gospel Study Resources"
This is actually quite unprecedented and it's a real breakthrough.  It's also a great tribute to those who have contributed to these efforts and made them possible.
***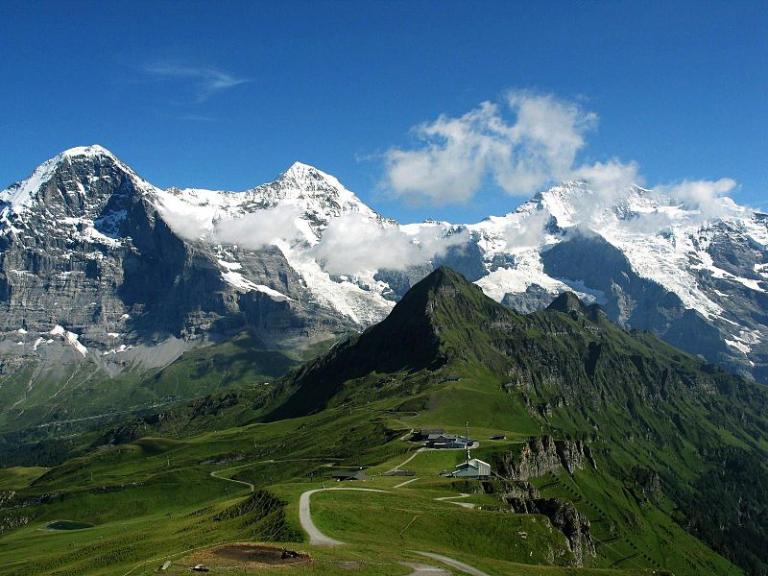 Before heading southward earlier today, my wife and I attended the viewing for a former neighbor who served as a young single adult bishop at the same time and in the same YSA stake that I did.  He also served as a missionary in at least one of the same areas that I did, though quite a few years before my time.  It was fun to see images of the Eiger, the Mönch, and the Jungfrau among the photographs and artifacts that were on display for his funeral.  More deeply, it's always good to see evidence of a long and faithful life, well lived.  I trust that he's now in a place that's even more astoundingly beautiful than the Berner Oberland.
Posted from Cedar City, Utah