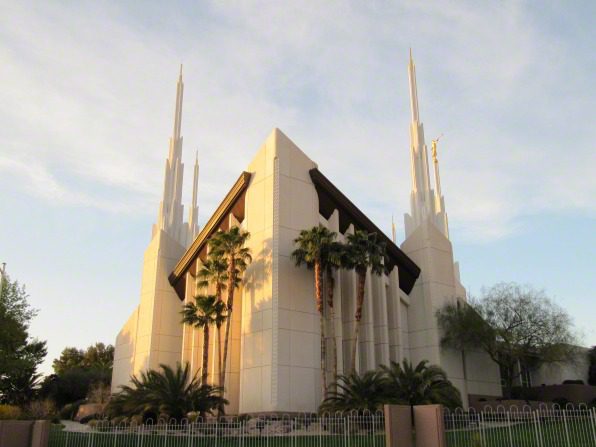 Back on 12 July 2018, I debated the atheist Dr. Michael Shermer on the question "Is Faith Compatible with Reason?" at FreedomFest 2018 in Las Vegas, Nevada.  Dr. Shermer, a prolific author who was trained as an historian of science, is the founder of The Skeptics Society and the editor-in-chief of its magazine, Skeptic.  He also writes a monthly column for Scientific American under the title "Skeptic: Viewing the World with a Rational Eye."  The text of my remarks in that debate — where, not altogether surprisingly, I argued the affirmative side of the question — has now been published in Interpreter: A Journal of Mormon Scripture:
"Is Faith Compatible with Reason?"
A video of the debate is available on the Cable-Satellite Public Affairs Network, C-SPAN, at
https://www.c-span.org/video/?448000-3/is-faith-comptabile-reason.
***
In other news:
"President Nelson Offers 'Special Witness of Christ' in New Church Video"
***
And, in yet other news, the relevance of this study to the Word of Wisdom is obvious:
"No amount of alcohol is good for your overall health, global study says"
For years, I've been told that wine taken in moderation with a meal is a very healthy thing, and that the Word of Wisdom has been depriving Latter-day Saints of the great benefits of wise alcohol consumption.
Well, maybe not.
***
Yet again just this morning I encountered the transparently false claim that the Church of Jesus Christ of Latter-day Saints gives no aid or assistance to nonmembers of the Church.  This one grew wearisome many years ago.  Here are some relevant links:
Here are a couple of relevant specimens:
"Latter-day Saints Provide Famine Relief in Africa, Middle East"
You know.  To all of the Latter-day Saints in Yemen, for example.
"Mormons Around the World Country Newsroom Websites August 2, 2018"
***
You might find this an interesting listen:
"Intertextuality in the Book of Mormon," with Nick Frederick
***
"Arthur Chris Eccel Refutes the Spalding-Rigdon Theory of Book of Mormon Origins"
***
"Evidence is . . . useful in articulating knowledge and defending against error and misrepresentation.  Scholars can serve important roles 'as articulators' of evidence, and when combined with 'submissiveness and consecration,' solid academic research can be useful 'to protect and to build up the Kingdom.'"
John W. Welch, "The Power of Evidence in Nurturing the Faith," Nurturing Faith through the Book of Mormon: The 24th Annual Sidney B. Sperry Symposium (Salt Lake City: Deseret Book Co., 1995), 157.
"The Church" will not "be outdone by hostile or pseudo-scholars."
John Welch, "The Power of Evidence," 156-7; citing Neal A. Maxwell, "The Disciple-Scholar," in Henry B. Eyring, ed., On Being a Disciple-Scholar (SLC: Bookcraft, 1995), 5; and Neal A. Maxwell, Deposition of a Disciple (SLC: Deseret Book, 1976), 49.
The critics should not be permitted to make "uncontested slam dunks."
Quoted by Gilbert W. Scharffs, "I Have a Question," Ensign (January 1995), 60.
"Let us be articulate, for while our defense of the kingdom may not stir all hearers, the absence of thoughtful response may cause fledglings among the faithful to falter. What we assert may not be accepted, but unasserted convictions soon become deserted convictions."
Neal Maxwell, "'All Hell Is Moved,'" in 1977 Devotional Speeches of the Year (Provo, Utah: Brigham Young University Press, 1977), 179, as quoted in  Cory H. Maxwell, ed., The Neal A. Maxwell Quote Book (Salt Lake City: Bookcraft, 1997), 343.
***
Don't forget the Interpreter Radio Show, Sunday nights from 7-9 PM, Utah time.