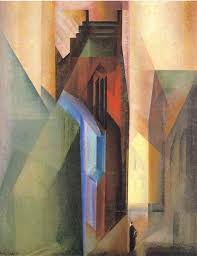 I liked this little essay, and I commend it to your attention:
I don't know that I can sign on to the proposition that "How we treat those who are LGBTQ is the defining challenge of this generation" — it seems to me that there are a number of other challenges (e.g., world hunger, challenges to religious liberty, issues of climate change, and so forth) that compete for that designation — but it's certainly an important one. And treating other people charitably and kindly is an absolutely bedrock principle of Christian discipleship. There are few, if any, that are more fundamental.
***
From another portion of my unpublished notes:
David Whitmer said that "a great many" saw the place on the hill where the plates were found.[1] Quite a number told him that they knew Joseph had the plates because they had seen the spot from which they had been taken.[2] "These parties were so positive in their statements that I began to believe there must be some foundation for the stories then in circulation all over that part of the country. I had never seen any of the Smith family up to that time."[3] Oliver Cowdery, Whitmer said, heard the same stories.[4] These people even claimed to have seen the stone receptacle in which the plates had been buried.[5]
David Whitmer, too had seen the receptacle. "It was a stone box," he told P. Wilhelm Poulson in 1878, "and the stones looked to me as if they were cemented together. That was on the side of the hill, and a little down from the top."[6] According to a reporter for the Chicago Times, who interviewed Whitmer in August 1875, "Three times has he been at the hill Cumorah and seen the casket that contained the tablets, and the seer-stone. Eventually the casket had been washed down to the foot of the hill, but it was to be seen when he last visited the historic place."[7] The St. Louis Republican reported similarly in July 1884.[8] Both the Chicago Tribune in December 1885 and the Chicago Times in January 1888 reported his testimony that he and Oliver Cowdery had been guided to the Hill Cumorah by Joseph Smith on one occasion, during which they had seen the receptacle together.[9]
[1] See Cook, David Whitmer Interviews, 22.
[2] See Cook, David Whitmer Interviews, 60 (but compare correction at page 71), 74, ; compare 26.
[3] David Whitmer to the Kansas City Journal (1 June 1881), as given in Cook, David Whitmer Interviews, 60-61.
[4] Cook, David Whitmer Interviews, 114, 122.
[5] Cook, David Whitmer Interviews, 172, 248.
[6] See Cook, David Whitmer Interviews, 22-23. Martin Harris, too, saw a stone box on the hill, but it is not absolutely clear that it was the same one. See Tuckett and Wilson, The Martin Harris Story, 87.
[7] Cook, David Whitmer Interviews, 7
[8] See Cook, David Whitmer Interviews, 143.
[9] See Cook, David Whitmer Interviews, 173, 248.
Posted from Seaside, Oregon