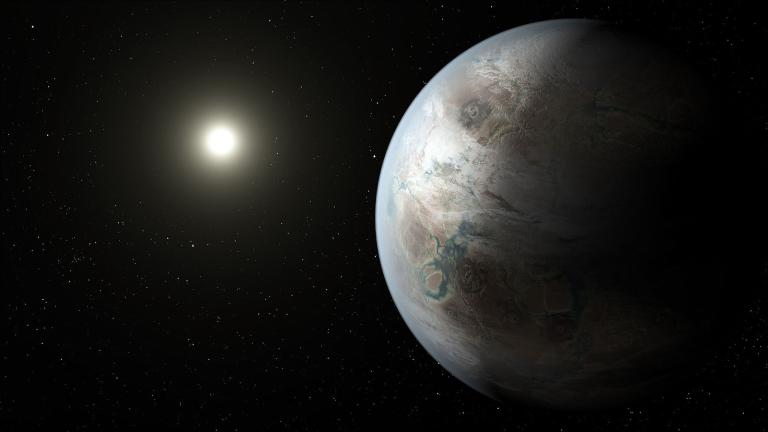 As might have been predicted, since it's the 316th Friday in a row that this has occurred, a new article has appeared in Interpreter: A Journal of Mormon Scripture:
"The Habeas Corpus Protection of Joseph Smith from Missouri Arrest Requisitions"
The author's article is A. Keith Thompson, who currently serves as the associate dean at the University of Notre Dame Australia School of Law, in Sydney.
***
I think that I may have neglected to call attention to the latest installment of my now bi-weekly Deseret News column.  So here it is:
"Kepler and the supposed war between science and religion"
And here, by the way, is a wonderful review of James Hannam's related previous book:
"The Dark Age Myth: An Atheist Reviews "God's Philosophers""
There's simply no excuse for the ignorant, dogmatic nonsense spouted by many religious skeptics — including some of the commenters on this particlular newspaper column of mine, who simply repeat their baseless claims as if I've written nothing (and, more irritatingly, as if Dr. Hannam has written nothing) — about the Catholic Church's supposed suppression of science, rationality, and progress during the European Middle Ages.
***
Here's a related 2012 item from my files:
"Peter Higgs criticises Richard Dawkins over anti-religious 'fundamentalism': Higgs boson theorist says he agrees with those who find Dawkins' approach to dealing with believers 'embarrassing'"
***
The 22 July 2018 broadcast of the Interpreter Radio Show is now available online.  The hosts for this episode were Martin Tanner, Matthew Bowen, and Craig Foster, and they discussed such topics as Doctrince and Covenants 132; the then-breaking LDS Church shooting in Fallon, Nevada; and the announced updates to the LDS Hymnbook.
Interpreter Radio Show — July 22, 2018
The Interpreter Radio Show can be heard live on Sunday evenings, from 7 to 9 PM (MDT), on K-TALK (AM 1640), or you can listen live on the Internet at ktalkmedia.com.  Feel free to call in to 801-254-1640 with your questions and comments during the live show.
***
Three new Old Testament KnoWhys are now up on the Interpreter Foundation website from Jeff Bradshaw:
Is the Spirit of Elijah a Healing Power in Addition to Being a Sealing Power?  An Old Testament KnoWhy relating to the reading assignment for Gospel Doctrine Lesson 28: "After the Fire a Still Small Voice" (1 Kings 17-19)
What Should We Make of the Story of Elisha and the Bears?  An Old Testament KnoWhy relating to the reading assignment for Gospel Doctrine Lesson 29: "He Took Up … the mantle of Elijah" (2 Kings 2:5-6) 
What Is the Significance of the Unusual Symbolism in Elisha's Healings?  An Old Testament KnoWhy relating to the reading assignment for Gospel Doctrine Lesson 29: "He Took Up … the mantle of Elijah" (2 Kings 2:5-6)
Posted from St. George, Utah