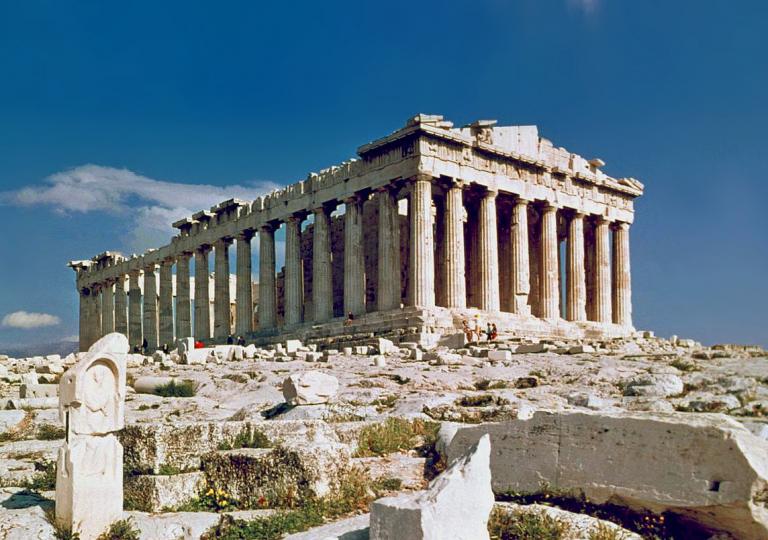 Nearly a year ago, an article appeared in Time about New Zealand's then-new and quite young ex-Mormon prime minister, the politically progressive Jacinda Ardern:
"Jacinda Ardern, New Zealand's 37-Year-Old Leader, Rolls Up Her Sleeves"
I missed that article when it was first published. However, a reader of this blog in New Zealand who goes by the moniker of Kiwi57 — I've met him, been in his home, and know his actual name, but I don't feel authorized to use it here — called it to my attention today.
Specifically, he noted a passage in the article, which was plainly very admiring of Ms. Ardern and correspondingly contemptuous of the unfashionable and regressive Latter-day Saints, that described the Hamilton New Zealand Temple as looking "like a Parthenon reimagined by Stalinist architects."
I'm fascinated by such things. So that you yourself can compare it to the photograph of the Parthenon, above, here's a photograph of the Hamilton New Zealand Temple: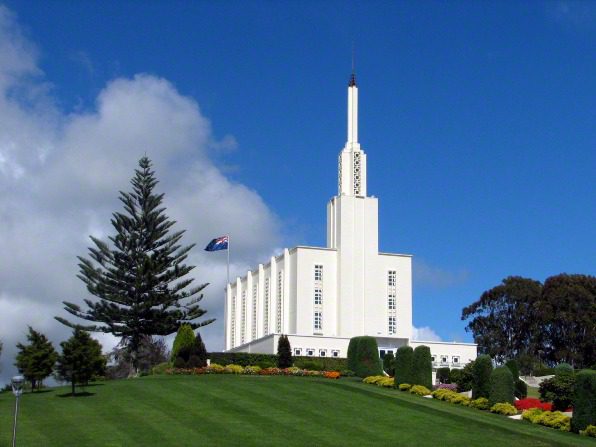 As Kiwi57 observes, "I suppose that apart from the fact that the Parthenon is made of stone, has gable ends, columns, no spire and no windows, while the Hamilton NZ Temple is made of concrete, has no gables and no columns, a spire and windows, the two might look exactly alike."
I've contemplated such silliness over the years. Why is it, I've wondered, that certain authors seem to feel absolutely no obligation to get even basic facts correct when writing about the Latter-day Saints?
Multiple times, for instance, I've read the flat declaration that nobody else was ever able to see the golden plates from which the Book of Mormon was translated; Joseph Smith, you see, refused to show the plates to anybody. But shouldn't there be at least some slight nod in the direction of the testimonies of the Three and Eight Witnesses, which have appeared in every edition of the Book of Mormon, in every language, since its first publication in 1830?
One of my favorite examples of the gross carelessness that often characterizes journalistic and other writing about the Mormons comes from a mystery, set in Utah, that I once thumbed through in an airport bookstore. (I may be mistaken, but I think it may have been Bone Hunter, a novel published in 2000 by Sarah Andrews.)
In it, the heroine of the novel is trying to figure out what it is about the Salt Lake Temple that she finds so horribly creepy. And then it hits her: It's the fact that the temple has absolutely no windows!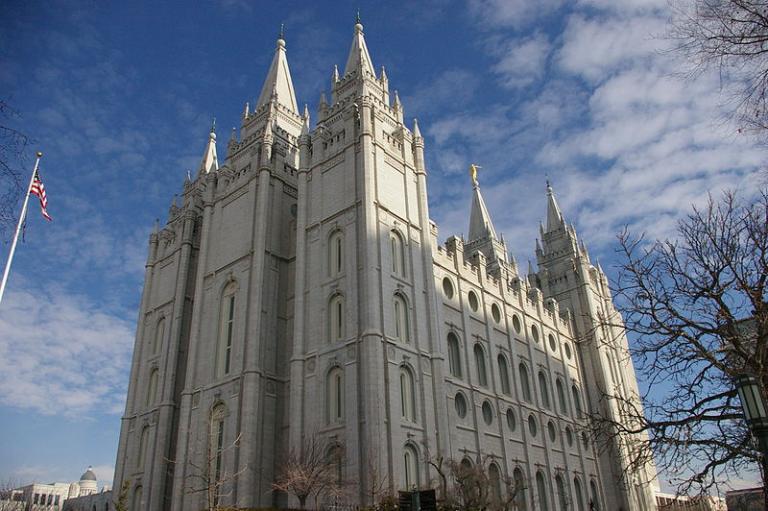 And there's also Peter Bart's excruciatingly awful 1981 novel Thy Kingdom Come. A friend and I had dinner with Bart one night; he could not understand why Latter-day Saints hadn't warmed up to his portrayal of them.
The classic Mormon-related mystery, though, is certainly Arthur Conan Doyle's A Study in Scarlet, which deals, among other things, with the Church's presiding Council of Four.
Honestly, I just don't understand why people write such things, or how such things survive the editorial process and reach publication.