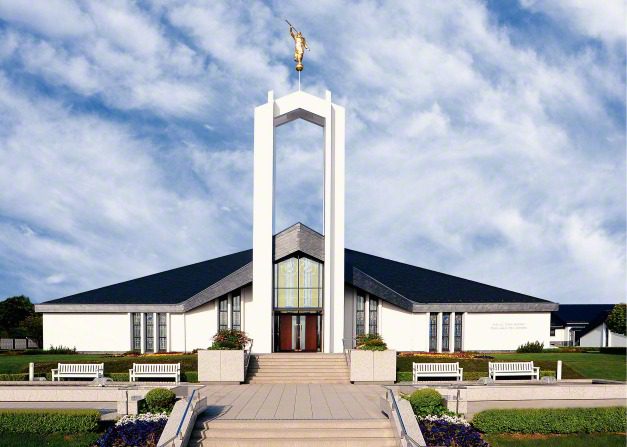 With lots of obligations, several ambitions, and a limited number of hours in the day, I have, as I acknowledged on Saturday, permitted my Mormon Scholars Testify site to slide for quite a while.  But the small backlog of submitted testimonies has grown large enough to impact even my lethargic conscience.  So another entry has now gone up:
If, however, you would prefer to read Dr. Hufnagel's testimony in his native Hungarian — he is an associate professor of ecology, environmental science, and biometrics at Szent István University (Gödöllő, Hungary), and head of its Laboratory of Biometrics and Quantitative Ecology — that will also be easily possible:
***
I've refrained from comment on a couple of recent controversies regarding accusations of sexual abuse committed within the Church of Jesus Christ of Latter-day Saints.  Largely because, in the one case, I'm agnostic as to what actually happened and am inclined to leave the matter to the courts (in hopes that more light will be generated than heat) and because, in the other case, I think that the Church has responded reasonably and well and that the person demonstrating has gone too far (in, among several other things, attempting to coerce agreement from others via a hunger strike).  Here, though, are three pieces on those two cases:
I don't like it at all when people use sacrament meetings or Sunday school classes to push their political beliefs, even when those beliefs are consistent with my own.  Years ago, a fellow in my ward used fast and testimony meeting on more than one occasion to rail at great length against Darwinian evolution.  It was wholly inappropriate and, at least once, the bishop had to ask him to wind up and sit down.  It was awkward for all of us, but I felt especially sorry for our bishop.  The piece immediately below offers useful counsel for responding to a tactic that I expect to be employed more frequently in the future by certain people with agendas:
"Preparing for Disruption in Sacrament Meetings"
"Here's why Sam Young faces discipline from The Church of Jesus Christ of Latter-day Saints"
***
Allegations of sexual abuse are, obviously, scarcely confined to Latter-day Saints.  There have been plenty in other churches and religious movements.  Currently, in Roman Catholic circles, they extend from parish priests to the College of Cardinals and have even implicated Pope Francis (not as a perpetrator but, possibly, as the facilitator of a cover-up):
"Letter confirms Vatican officials knew of McCarrick allegations in 2000"
"How can I think about becoming Catholic after the latest sex abuse reports?"
"Flirting with Schism: The Right-Wing Effort to Delegitimize Pope Francis"
"The Catholic Church Scandal Hits American Conservatives Hard"
Such articles could easily be multiplied by the hundreds.  It's not just Roman Catholics, though:
"How Willow Creek exposed our sins"
And it's not just Christians:
"Why Tibetan Buddhism is facing up to its own abuse scandal"
In fact, as I pointed out in a recent post, rampant sexual misbehavior seems to have been perpetrated by prominent atheists, as well.
Amid all this, Latter-day Saints need not feel that their church is exceptionally guilty, or even particularly so.  Overwhelmingly, I think, the Church of Jesus Christ of Latter-day Saints is an unusually safe place for women and children, and bishops' offices are among the very least dangerous locations for children on this fallen Planet Earth.  (We haven't mentioned Hollywood here, or the statistics regarding sexual abuse in secondary and even primary schools.)  But we should also not feel smugly complacent.
"If only it were all so simple! If only there were evil people somewhere insidiously committing evil deeds, and it were necessary only to separate them from the rest of us and destroy them. But the line dividing good and evil cuts through the heart of every human being. And who is willing to destroy a piece of his own heart?"
Aleksandr I. Solzhenitsyn, The Gulag Archipelago, 1918-1956
I realize that what I've written here will expose me to charges of callous lack of concern for women and children.  It's inevitable that a few will level that accusation.  But these things need to be discussed openly and honestly, as well as both charitably and justly, and I'm trying to do that.