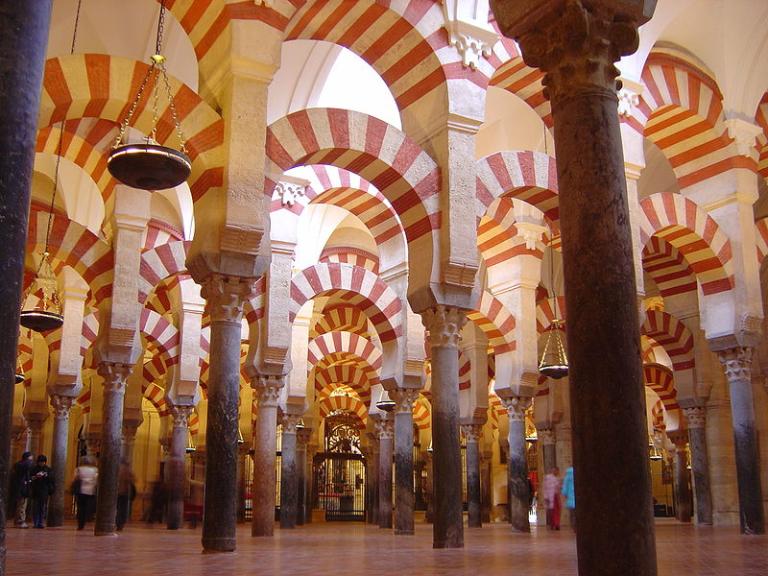 The following items are mostly aimed at students.  But not entirely.  The public would be especially welcome at the evening interfaith panel on 16 October and at Hanan Munayer's lecture on 17 October.  And I doubt that anybody would be turned away who is interested and who wants to show up, except perhaps at the 16 October opening social.
Mainly, I just wanted people from off campus to see the kinds of things that are going on during a not quite typical but not extraordinarily unusual month in the Middle East Studies — Arabic program at Brigham Young University:
T Oct. 16  5:00-7:00 PM  Opening Social for all MESA faculty & Students, Returning to Bethlehem:
                A Cultural Pilgrimage,  at the BYU Museum of Peoples and Cultures.
T Oct 16 7:30-8:30 PM Interfaith Panel: Halakha and Sharia Law in Modern Times, JSB auditorium
W Oct. 17 4:00-5:00 PM  Hanan Munayyer (one of the world's five experts on Palestinian costumes,
                textiles, and traditions).  Identity and Textiles:  There Origins of Palestinian Costume
                and Embroidery.  At the HBLL 1060, large lecture hall.  Costume has always played an
               important part of Near Eastern cultures and history–Come see why.  
M Oct. 22 4:00-5:00 PM  Panel Discussion:  Humanitarian Work in Palestine:  Hope and Challenges.
               (Non-profits/NGOs in Palestine) with Sir Rateb Rabie (Holy Land Christian Ecumenical
                Foundations), Dr. Edward Thomson (Americans for a Vibrant Palestinian Economy), and Dr.
               Chad Emmett (Dept. of Geography-Expert on Nazareth).  At the Kennedy Center Lecture
               Room.  Anyone interested in Palestine or how to form a Non-Profit/NGO will find this discussion
               of great use. 
W Oct 24 4:30-5:30 PM  Caren Frost, Director of the Center for Research on Migration and Refugee Integration, U of Utah
Middle Eastern Refugee Women Resettling in Utah: Strengths and Challenges of Integration
In 238 HRCB (Kennedy Center) 
M Oct. 29 4:00-5:00 PM.  Tahani Salhi, Special Consultant to the Minister of Culture and Tourism of Jordan.
               Emigration & Maintaining Identity:  One Palestinian Family's Story.  238 HRCB. 
Tahani is a certified engineer and previous Director of Conservation for the Petra
               Archaeological Park.  Her family is originally from Palestine.  Her talk will focus on how identity
               is maintained among immigrants and how we can assist refugee populations with identity issues
               after being displaced from their homeland.

W Oct. 31 4:00-5:00 PM  Saad Rawafleh, Special Consultant to the Minister of Culture and Tourism of Jordan.
              Modernization and the Impact on the Bedouin of Southern Jordan.   HBLL 1060, large lecture hall.
              Saad is from the bedouin village of Rajef just south of Petra and a specialist in urban planning
              in Jordan especially related to the challenges of the Petra Archaeological Park and the bedouin
              villages and tribes in that region of southern Jordan.
Posted from Cedar City, Utah