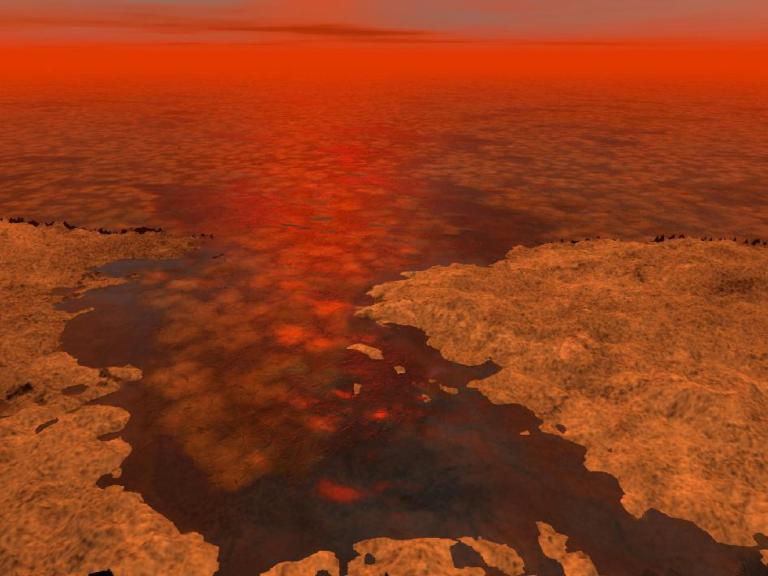 A couple of science-related items out of Brigham Young University:
31 May 2018:  "Scientists reveal the secrets behind Pluto's dunes"
9 October 2018:  "Dust storms on Saturn's largest moon: what can they tell us about Earth's dunes?"
In this context, having now been introduced to Professor Jani Radebaugh, some of you may enjoy a video of Dr. Radebaugh speaking at a 2013 Interpreter Foundation conference on a related topic:
"The Outer Solar System: A Window to the Creative Breadth of Divinity."
You can also watch Dr. Radebaugh as she introduces her friend, the planetary scientist and official Vatican astronomer Guy Consolmagno S.J., as the keynote speaker at another Interpreter Foundation conference in 2016:
"Astronomy, God, and the Search for Elegance"
***
I confess that it would never have occurred to me to research this.  But I'm glad that somebody thought of it, because the results are interesting:
"What bees did during the Great American Eclipse: Rare study of pollinators during totality shows the insects responding to sudden darkness"
Organic life is remarkably adaptable:
"These light-loving bacteria may survive surprisingly deep underground: Some cyanobacteria may consume hydrogen to grow without sunlight"
I have to admit that I had never before realized that there is a scientific discipline called marine geomicrobiology.
What most interests me about the cyanobacteria mentioned in the article above is their relevance to the search for extraterrestrial life.
The vegan dinosaurs living in a future Jurassic Park may miss their old, familiar salad dishes.  But maybe they won't have to do so.  Scientific progress continues:
"50 years ago, a 550-year-old seed sprouted: Since then, much older seeds have proved resilient"
But let's not forget the non-vegan dinosaurs!
"Newly Discovered Tyrant Dinosaur Stalked Ancient New Mexico: The Dynamoterror, a relative of Tyrannosaurs rex, lived millions of years before other known species of tyrannosaur"
Yikes.  I don't think that it would have been very pleasant to have lived in New Mexico in the days of the thirty-foot-long Dynamoterror.  But, on 24 August, AD 79, it probably wouldn't have been all that enjoyable to have been living in the vicinity of Mount Vesuvius, in modern-day Italy:
"Extreme heat of Vesuvius eruption vaporized body fluids, exploded skulls: New analysis of human remains shows many victims didn't suffocate from gas or ash."
Some very current meteorological analysis:
"Here's what's unusual about Hurricane Michael: The late-season Gulf of Mexico storm rapidly intensified to a category 4 before making landfall"