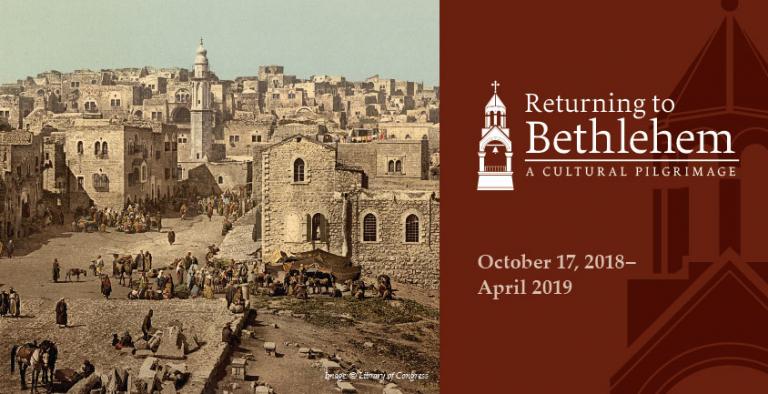 I want to call attention to an exhibit that will shortly be opening at Brigham Young University's Museum of Peoples and Cultures.  Those who have visited Bethlehem will find it of special interest, I think, and those who have not yet been to the city of Christ's birth will be able, through this exhibit, to have at least a taste of that experience.  Here's the brief official description:
Explore the streets of modern-day Bethlehem while stepping through time, culture and religion to see unique artifacts and historical landmarks. Returning to Bethlehem, A Cultural Pilgrimage, allows visitors to see Manger Square at Christmastime, walk beside the Israeli Security Wall and learn about the cultural identity of the people of Bethlehem. See genuine olive wood carvings, mother-of-pearl artifacts and traditional wedding costumes and embroidered textiles.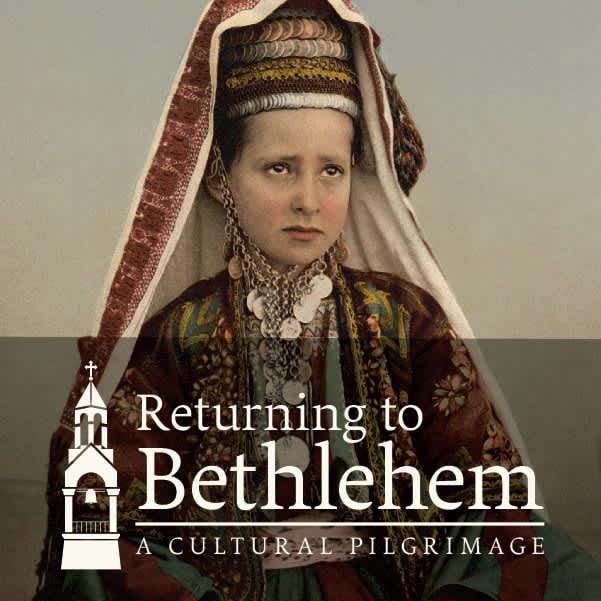 Please note that the exhibit will be hosted in BYU's Museum of Peoples and Cultures, which is not on the main University campus.  It's not far away from the center of BYU, but its address is 2201 N. Canyon Rd, Provo, UT.
My understanding is that the exhibit, which is scheduled to run from 17 October 2018 until sometime in April 2019, will be open from 9 AM to 5 PM, Mondays through Fridays, except that, on Tuesdays, its hours will be extended: 9 AM to 7 PM.  It will not be open on Saturdays or Sundays.
I received a note just this evening from my faculty colleague Cynthia Finlayson, of BYU's Department of Anthropology.  In it, she alerts us to a talk that will be given in connection with the Returning to Bethlehem exhibit by the Palestinian-American molecular biologist Hanan Munayyer:
She is one of four or five recognized international experts on Palestinian costume and traditions and has loaned the MPC [Museum of Peoples and Cultures] the costumes for the Bethlehem Exhibit.  She will be on campus to help mount the costumes and attend the opening so we were lucky to talk her into giving a presentation too. This is a great opportunity to learn how textiles are associated with identity in the Near East.
Professor Finlayson also calls to our attention a panel discussion on Humanitarian Efforts in Palestine:  Hope and Challenges that will be held at BYU's Kennedy Center on 22 October, from 4 PM to 5 PM.  The seating for that event will be quite limited.
Located just slightly more than six miles south of Jerusalem, Bethlehem today is a large Arab town with a struggling economy.  It was an incomparably important place at the very beginning of the first century, but it remains interesting in the twenty-first.