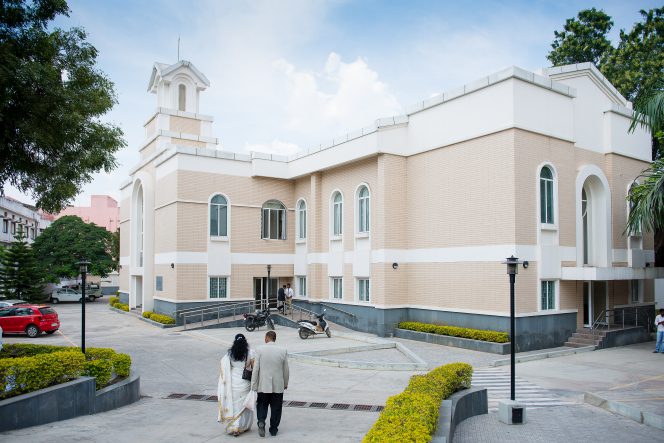 The latest installment of the bi-weekly Hamblin-Peterson column in the Deseret News has now appeared:
"The two great epics of India"
***
In that light, or maybe even completely regardless of that light, ome of you may be interested in an interview with Dr. Taunalyn Ford Rutherford regarding "The Church in India":
***
The 7 October 2018 edition of the Interpreter Radio Show is now up online and available for your listening pleasure.  The hosts for the evening were Neal Rappleye, Jasmin Rappleye, Stephen Smoot and Joey Smoot. They discussed the then just-concluded October 2018 General Conference of the Church of Jesus Christ of Latter-day Saints.
***
Don't forget to tune in on Sunday night, between 7 PM and 9 PM, Utah time!
Since mid-January 2018, with only one exception, the Interpreter Radio Show has been produced weekly, and it can be heard either via broadcast (at 1640 AM, on Radio Station K-Talk) or online (via K-Talk's website):
How did this come about?  We were invited to take an hour, and the offer was eventually extended to two hours, on K-Talk Radio.  The opportunity comes at no financial cost to the Interpreter Foundation.
K-Talk has a relatively small broadcast radius, but I reasoned that, if we would be willing to do a weekly stake-sized fireside (which I assumed that we would), and if this broadcast delivered an audience at least as large as a stake fireside would deliver, we should be willing to put on a weekly radio show.
We don't have hard figures as to the size of our audience, but an informed and reasonable estimate has put it at somewhere in the 5500-6500 range on a typical Sunday evening.  That's not huge, but it's far better than any stake fireside would ever be.  So I consider it a very worthwhile undertaking.  (And that doesn't even count those who might, at their leisure, eventually listen to the archived recordings of our programs that we put on our website, helpfully shorn of commercial interruptions.)
Why did we miss a week?  K-Talk is in the process of physically moving its facilities and, owing to a glitch, didn't inform us of the correct date.  So, on that particular evening, Martin Tanner arrived with a very special guest in tow (we'll get him on our program at a later date; he's expressed his willingness) only to find the studio locked and dark.
We've since broadcast from the new location, though, and there should be no further interruptions — at least, there are none that we can foresee.  But the promised new equipment hasn't yet arrived, so there are some temporary limitations until it does — e.g., the hosts can't take listener phone calls and we can't have phone-in guest interviews.  We're pleased, though, about the new microphones and so forth that we expect to see soon.  The old studio, with its creaking chairs, its rather primitive analog control panel, and its vintage microphones, would do well in a Museum of Radio.
***
Some of you may be interested in listening to an interview with Dr. Taunalyn Ford Rutherford regarding "The Church in India":
Remember that President Nelson announced a temple for India back in April's General Conference.
Posted from Cedar City, Utah