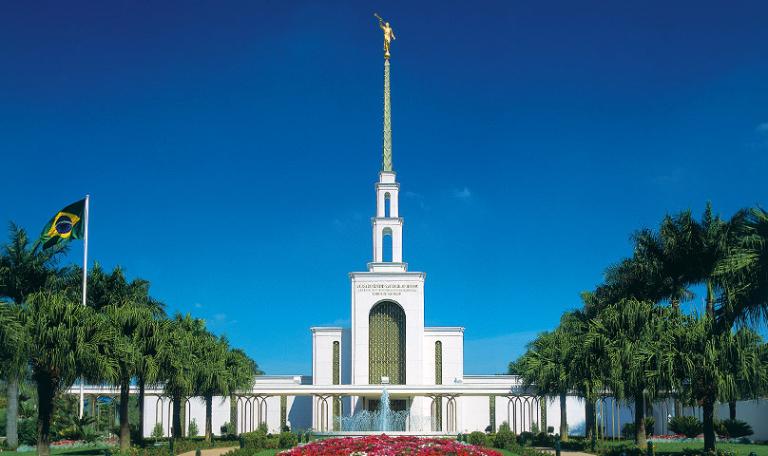 In view of the recent attention given to "The Maxwell Legacy in the 21st Century," I think that I'll share a transcription of some interesting remarks given by Elder Neal A. Maxwell way back on 27 September 1991.  I was there that evening; I hadn't yet gotten to know Elder Maxwell at that point, but I've never forgotten the event:
"Elder Neal A. Maxwell on Consecration, Scholarship, and the Defense of the Kingdom"
A couple of days ago, Russell Stevenson reminded me of a comment from Elder Maxwell that I really like:
"Satan need not get everyone to be like Cain or Judas. . . .  He needs only to get able men . . . to see themselves as sophisticated neutrals."
***
Here's an inspiring story, and one that should motivate those of us who live near temples to take greater advantage of that considerable blessing:
"To the Temple and Back: The Journey of Two Faithful Peruvians"
***
I think that this little blog entry from Robert Boylan is quite important:
"J. Reuben Clark vs. Naive/Fundamentalist Views of Church Leaders and Their Knowledge of Doctrine"
Brother Boylan rightly sees President J. Reuben Clark's attitude as a cure for certain naïve or fundamentalist tendencies among members of the Church of Jesus Christ of Latter-day Saints.  I certainly agree with him.  But I also think that it's a good counterpoint to the exaggerated caricature that certain critics of the Church — not infrequently former fundamentalist-leaning believers themselves — use to set Church leaders up for a fall:  "They claim to be omniscient and infallible, but they're not!"  However, the leaders of the Church don't claim either infallibility or omniscience, and they never have.  When that claim isn't idolatry, it's a straw man.
***
In our sacrament meeting this morning, we sang the hymn "Our Savior's Love," with lyrics by Edward L. Hart (1916-2008) and music by Crawford Gates (1921-2018):
Shines like the sun with perfect light,

It breaks thru clouds of strife.

It leads us back into his sight,

Of goodness, whispers to our hearts

Than evil's anguished cries.

Of hope ring till all doubt departs,

Of all creation, hear us pray

We love thy law; we will obey.

In thee our hearts rejoice.
I think that I met Edward Hart only once, though I had long been aware of him.  He had retired before I joined the faculty at BYU, but I had always rather envied his Oxford D.Phil.  One of my dreams had always been to study at either Oxford or Cambridge, but somehow it just never happened.  (I've delivered lectures at both, but that's not the same.  I'm a serious Anglophile and would love to have spent more time in those quintessentially English places.)
Anyway, we found ourselves sitting in an office at BYU, perhaps in the office of the dean of Humanities.  And we began to talk.  Somehow, "Our Savior's Love" came up.  And, somehow, I had never realized until then how careful Brother Hart had been to organize each of the three verses around a specific member of the Trinity or Godhead.
It's a small thing, certainly, but I never fail to think of that conversation when we sing that hymn.
Posted from Park City, Utah