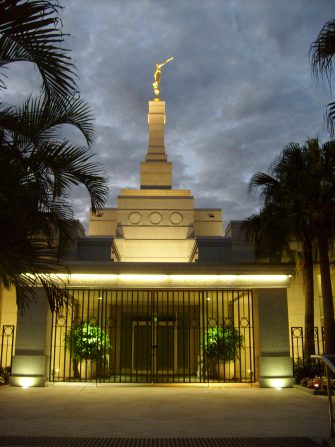 Since the question is occasionally asked of me, and since it's recently generated a weird bit of excitement among a small handful of my more obsessive and implacable critics, I think I'll explain here what it requires to get me to come and do a fireside.  However, I'll leave untreated the even more fundamentally important question of why anybody would want me to come for a fireside.  That remains, perhaps, one of the insoluble mysteries of mortal life in this fallen world.
So:  What does it take for me to come and do a fireside or public lecture?
First of all, it requires an invitation.  I never invite myself.  (Left on my own, on the whole . . . well, I'm quite content to be left on my own.  I have plenty to do.)  If it's to be at a private home or to a private group, a private invitation is all that's necessary.  If I'm to speak in a chapel, though, somebody with appropriate authority needs to do the inviting.
Second, it needs to fit into my calendar.  I can only do so many of these.  And, since my calendar is complex, with university classes and lots of travel and other obligations, and since it tends to be filled up well in advance, the invitation needs to be extended fairly early.  If the fireside is close to my home or close to where I might be otherwise staying, that makes things somewhat easier.  But I've had to turn down quite a few invitations that I would like to have accepted, simply because they couldn't be made to work on my schedule.
Next, although I never expect an honorarium or a speaker's fee and have received one only on extremely rare occasions—perhaps two or three times in my entire life—if special travel and lodging will be required, they need to be covered or provided.  (I don't know why, but my plan to become enormously wealthy by going into academics is seeming less and less likely to succeed.)  I simply don't have the budget, whether through my BYU department or through the Interpreter Foundation or on my own, privately, to go out on public speaking tours.  Now, travel and lodging can be handled in various ways.  Some of my invitations to speak come through the BYU Alumni Association; I'm on its "Speaker's Bureau" list.  Either the Association or one of its local chapters covers my travel and lodging.  Sometimes, I'm hosted and fed by local people, in their homes.  Sometimes, when it works out, my wife and I stay with relatives.  It varies.
If the fireside or speech is to be given within a reasonable radius of my home—more or less along the Wasatch Front or maybe within the borders of Utah, or near where I'm staying if I'm traveling privately—I often simply drive and, usually, am not even compensated for gasoline or for the use of my car.
That's pretty much it, I think.  Nothing mysterious.  And, although my more oddball critics will still pretend not to believe that it could be so, nothing sinister or underhanded.
Posted from Port Douglas, Queensland, Australia