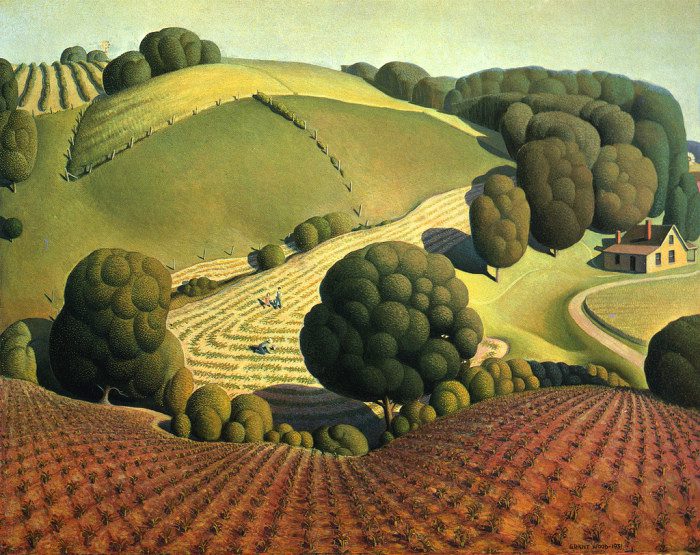 That the Democrats regained control of the House of Representatives is unfortunate, from my point of view, but scarcely unexpected.  In fact, of course, it surprised very few.  The party out of power typically does well in off-year elections.
Was it a referendum on Mr. Donald J. Trump?  My sense is that, by and large, it was not.  (And I say that as someone who is scarcely a fan of Mr. Trump.)
Will we see Nancy Pelosi as Speaker of the House again?  Possibly, but it's far from certain.  She isn't especially effective, she's getting fairly long in the tooth, many of her fellow Democratic representatives are tired of her, and her party is lurching further leftward.
It was deeply gratifying, however, to see the Republicans solidify their control of the Senate.  That will be very useful in future judicial confirmations, and particularly if there is another vacancy on the Supreme Court during the next two years.
I'm disappointed to see that Jon Tester held on to his Senate seat by a squeaker of a victory.  He really doesn't fit Montana, but they're stuck with him for another six years.
Martha McSally may possibly, at this writing, have barely defeated the noxious Kyrsten Sinema to replace the Honorable Jeff Flake as the senator from Arizona.  We shall see.  Ms. Sinema — an ex-Latter-day Saint, by the way — seems to hold the Arizona electorate in contempt.  Why she didn't lose in a landslide is beyond me.
Mitt Romney will be the junior senator from Utah now.  He ought to be president, of course, but we should be grateful for small favors.  I suspect that he'll find the Senate incredibly frustrating, but he's a man of decency and character and the Senate desperately needs more of those.
I'm very pleased that, in the end, Ted Cruz defeated the overhyped faux Latino working class hero Beto O'Rourke — aka the multimillionaire phony Robert Francis O'Rourke (Columbia University class of '95).
Florida offered some good news:  Rick Scott took Bill Nelson's Senate seat, and Ron DeSantis defeated Andrew Gillum for the governorship.
I'm happy to bid fond farewell to Senator Heidi Heitkamp (D-ND) and Senator Claire McCaskill (D-MO).
In Tennessee, Republican Marsha Blackburn handily defeated Phil Bredesen for the Senate.  That's encouraging.
In New Jersey, the cynical and corrupt Bob Menendez, a Democrat, has been returned to the Senate yet again.  That's discouraging.
In one of the saddest stories of the election, for me, Representative Mia Love appears to have lost her race in Utah's 4th congressional district.  That shouldn't have happened.  But, as usual, the Narcissist-in-Chief has made it all about him:
"'Love gave me no love': President Trump slams Utah Rep. Mia Love in post-election news conference, says she lost"
I'm reasonably confident that Rep. Love's apparent defeat has just about nothing to do with her failure to genuflect to Mr. Donald J. Trump with sufficient servility.  But the effect of her departure, coupled with the departure from the Senate of such folks as Jeff Flake and Bob Corker, is to remold the Republican Party a bit more still into the Party of Donald Trump — something that I very much regret.
And I regret that Mr. Trump chose to focus his last days of campaigning not on the booming economy (which would have been a powerful message) but, rather, on appeals to a sometimes quite ugly xenophobia.  The Republican Party has come a long way from Ronald Reagan's "It's morning in America again" to Mr. Trump's dark warnings about criminals, serial rapists, drug dealers, mass murderers, and terrorists bearing down on our borders in grim and hostile invading caravans.