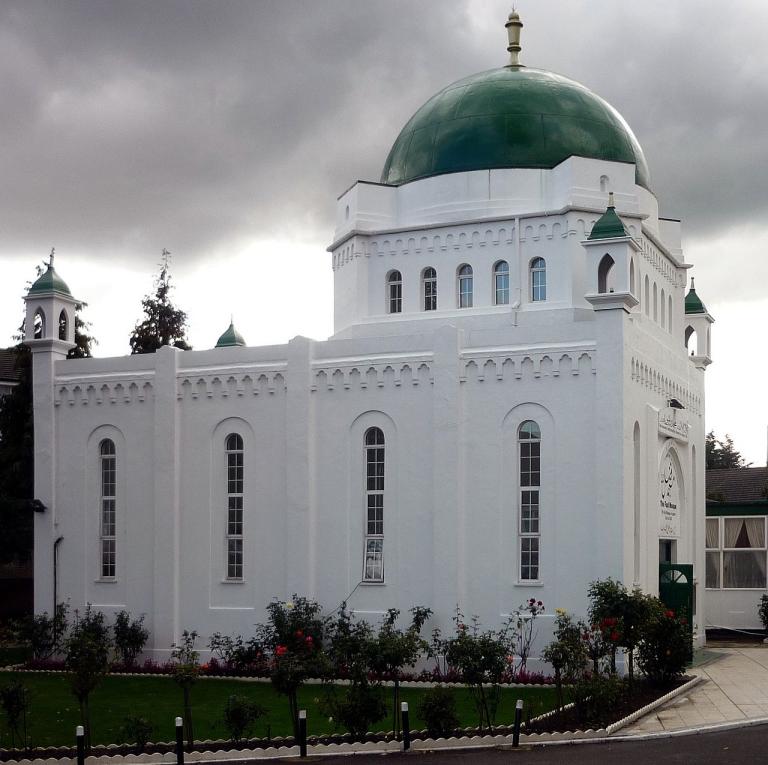 We had our annual Asian and Near Eastern Languages department Christmas party this evening at Provo's Bombay House restaurant.  Have I mentioned before that Bombay House is one of the very good things about life in Utah Valley?
I'm in a good department, with good people who work in interesting areas — Chinese, Korean, Japanese, Hebrew, and Arabic.
***
Unfortunately, though, not everything in this world is so pleasant:
"Saudi crown prince 'ordered, monitored' killing of Khashoggi, Corker says"
The justifiable outrage over the horrific crime committed at the Saudi consulate in Istanbul back on 2 October, however, should not overshadow or distract us from noting the outrages still being perpetrated by the tyrants of Beijing:
"Turning the desert into detention camps: China is accused of incarcerating hundreds of thousands of Muslims in detention camps that are rising from the desert sands in Xinjiang. A forensic analysis of satellite images of 39 of these facilities shows they are expanding at a rapid rate."
"China's repression of Uighurs won't stop until the international community intervenes"
The United States and other nations simply must take a stand on this.  Not to do so would be deeply shameful.
***
Back to a more positive story, though.  I've had a number of experiences more or less along these lines, and have enjoyed them very much:
"Interfaith encounter at a mosque: The dialogue was good. The meal was even better."
Incidentally, the Ahmadiyya are sometimes referred to as "the Mormons of Islam."  (See, for example, this short 2008 blog entry, which bears that very title.)  For an interesting article on them (as well as on the Latter-day Saints), see Garth N. Jones, "The Ahmadis of Islam: A Mormon Encounter and Perspective," in Dialogue: A Journal of Mormon Thought 19/2 (Summer 1986): 41-56.
***
The Jewish festival of Hanukkah for 2018 began on the evening of Sunday, 2 December, and will end on the even of Monday, 10 December.  For a brief bit of background on the holiday, here's a link to an article on the subject that Bill Hamblin and I published back on 23 December 2016:
https://www.deseretnews.com/article/865669856/Hamblin–Peterson-For-first-time-in-nearly-40-years-Hanukkah-and-Christmas-Eve-are-on-the-same.html
And here is a recent article, written by an Israeli rabbi based in Jerusalem that, among other things, includes an interesting application of the familiar biblical prophecy, from Ezekiel 37, regarding the sticks of Joseph and of Judah:
"A Hidden Lesson of the Hanukkah Story: This is the dual lesson of Hanukkah and of Joseph and his brothers: disunity leads to defeat and exile; unity leads to redemption."
***
Here's an interesting account of a good response to a significant problem in India:
"When India's Interfaith Couples Encounter Threats, 'Love Commandos' Come To Their Aid"