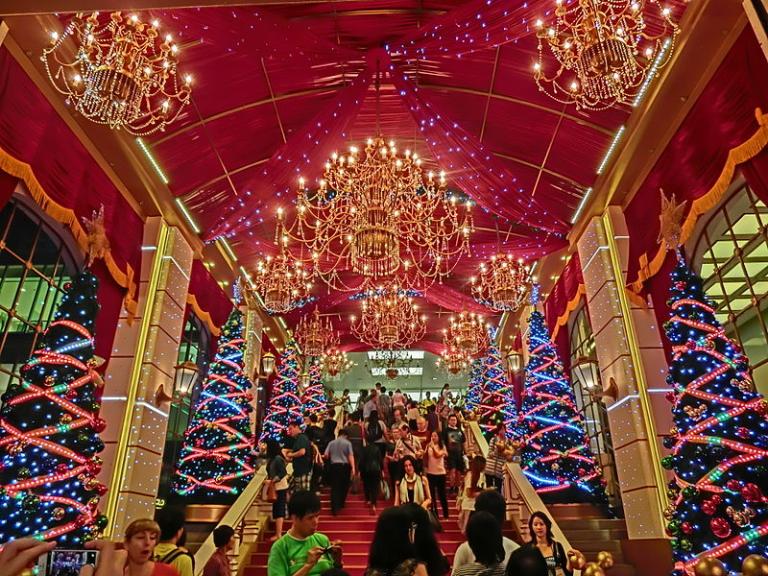 On behalf of the Interpreter Foundation and in my capacity as its highly paid chairman and president, I sent a year-end Christmas thank-you note out yesterday to the Foundation's volunteers and donors.  Included in that letter were (among others) the following paragraphs:
The end of the year is also a time to look back as a way to anticipate the coming of a new year. So, I think it appropriate to share with you something of a 2018 year-end report. I've chosen to highlight ten specific areas. As you will see, we have had a very good and productive twelve months:

1. By the end of 2018, Interpreter's journal will have published fifty-seven (57) articles during the calendar year, totaling 1044 pages, in three complete volumes, by forty-six unique authors. From the time 337.5 weeks before, when the Foundation was established in August 2012, it will have published at least one article each Friday—and sometimes two or even, occasionally, three—for 336 consecutive weeks, without interruption. Allen Wyatt has supervised this amazing productivity, and deserves our gratitude for his very effective hard work.

2. On 14 January, thanks to the initiative and efforts of Martin Tanner, we launched our weekly, two-hour Interpreter Radio Show on K-Talk AM 1640.

3. On 14 March, Elder Jeffrey R. Holland of the Council of the Twelve addressed a small event in Salt Lake City celebrating the launch of a new cooperative venture between FairMormon, Book of Mormon Central, and The Interpreter Foundation. (Called Mormon Voices, its name will soon be changed!)

4. 1 August saw the publication, by The Interpreter Foundation, of Matthew L. Bowen's important book Name as Key-Word: Collected Essays on Onomastic Wordplay and the Temple in Mormon Scripture, based on multiple articles published in our journal. (See https://interpreterfoundation.org/books/name-as-key-word/.)

5. With BYU Studies, Interpreter co-sponsored an evening lecture by Royal Skousen, with Stanford Carmack, on 25 September 2018. The event marked the appearance of Skousen's massive and groundbreaking work (created with Stan Carmack's collaboration), The History of the Text of the Book of Mormon: The Nature of the Original Language (Parts 3–4). The Interpreter Foundation continues to be involved with Royal Skousen's Book of Mormon Critical Text Project.

6. On Saturday, 10 November, the 2018 "Temple on Mount Zion" Conference, organized by Stephen D. Ricks and co-sponsored by the Interpreter Foundation, was held on the campus of Brigham Young University. (Steve Densley and Daniel Smith provided invaluable help during the conference.) The presentations given that day will eventually be both available online and published in hardcopy.

7. Thanks to the efforts of Allen Wyatt and Alan Sikes, the year 2018 saw the creation of a new website for the Interpreter Foundation: https://interpreterfoundation.org.

8. While still serving with his wife in the Democratic Republic of the Congo Kinshasa Mission, Jeffrey Mark Bradshaw began to contribute his very popular Old Testament KnoWhys to Interpreter's website, providing stimulating commentary to accompany the Gospel Doctrine course curriculum of The Church of Jesus Christ of Latter-day Saints.

9. Brother Bradshaw has also contributed a fascinating series of reflections on his experience with the Gospel and with Church members in the Congo.

10. Finally, 2018 saw the commencement in earnest of a major film project devoted to the witnesses of the Book of Mormon. Thus far, interviews have been filmed with a number of prominent scholars, both Latter-day Saints and nonmembers. The goal is to create not only a significant film but valuable supplemental materials, including short "snippet" videos devoted to vital issues that will be made widely available online.

Again, these things could not have happened without you. And we're confident that even better things are yet to come.