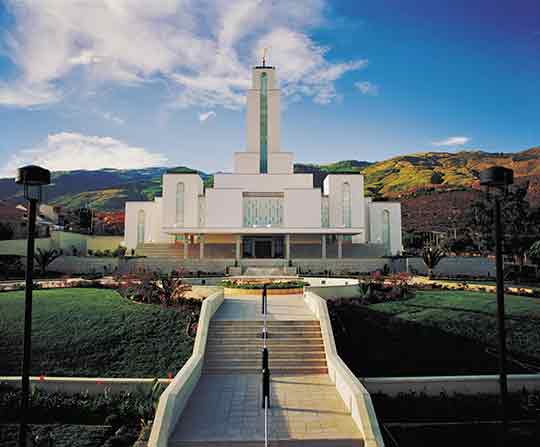 If you're looking for a Christmas gift suitable for an academically-inclined Latter-day Saint, or for somebody who really wants to delve into the New Testament during this coming Church curriculum year (which, of course, will be focused on the New Testament, and for which, given recent developments, Latter-day Saint families and individuals will need to be a bit more self-reliant than we have heretofore tended to be), here's a really interesting possibility:
"Translating the New Testament for Latter-day Saints"
Of course, you shouldn't forget these, either:
https://interpreterfoundation.org/books/
There's no shortage of good material to read.
***
On Sunday evening, 2 December 2018, Neal Rappleye, Jasmin Rappleye, Stephen Smoot. and (by telephone) Hales Swift came together on the Interpreter Radio Show for a discussion of recent Interpreter articles and to revisit the long-standing debate about the location of the Hill Cumorah:
That episode of the Interpreter Radio Show is now available online, without commercial interruptions, for your listening convenience and edification:
Interpreter Radio Show — December 2, 2018
It's free, from the Interpreter Foundation.
***
A short but important piece from Book of Mormon Central:
"Does the Book of Mormon Really Have "Bad" Grammar?"
***
For those who may have missed its original broadcast, or who want to watch it again, the 2018 First Presidency Christmas devotional is available for viewing online:
https://www.lds.org/broadcasts/archive/christmas-devotional/2018/12?lang=eng
***
He's already received it and read it in Dublin, Ireland.  So I'm left without excuse:
"Book Recommendation: Martin Harris: Uncompromising Witness of the Book of Mormon"
It's yet another good gift idea for Christmas.
***
The indispensable Jeff Lindsay weighs in on one of the most vitally important Latter-day Saint-related stories of 2018:
"All Shook Up Over the Elvis Book of Mormon News"
Oh well.  I've never been an Elvis fan anyway.
***
Despite the vast piles of gold bullion that I rake in as a greedy, selfish, and mercenary Mormon apologist, my donation to the Liahona Children's Foundation this year will be quite small.  Why?  Because my limited resources for charitable giving will be quite stretched.  (Between them, for instance, the Facebook fundraisers that my wife and I set up for Interpreter will oblige us to contribute at least $850 in matching funds to the Interpreter Foundation.  [See mine here.]  And I feel a deep personal obligation to help the Interpreter Foundation thrive and grow.)   But my contribution won't be nothing.
Why have I chosen the Liahona Children's Foundation?  Why do I think it such a good and satisfying cause?  Why do I publicize it here?
There are many reasons.
A principal one is simply this:
Quite often, faced with the magnitude of the world's problems, we're inclined to give up.  What difference can we make, as insignificant and relatively poor individuals?  And so we do little, or even nothing.
But eliminating hunger among Latter-day Saint children worldwide is a finite task that can actually be achieved.  Individual donations can contribute measurably toward that goal.
It simply isn't right that there are children in the Church, children of faithful Latter-day Saints, who often go to bed hungry, or who are developmentally hindered and harmed by malnutrition, while many of us have so very much.
So I give, even when I can only give a little.
I encourage you to give, as well.
***
And I remind you, yet again, of AmazonSmile:
"How to Use AmazonSmile to Make Donations"
Whether you use AmazonSmile to give to the Interpreter Foundation or to some other worthy cause, there is no reason for you not to be using it.  Especially as you make your Christmas purchases.  It costs you nothing!