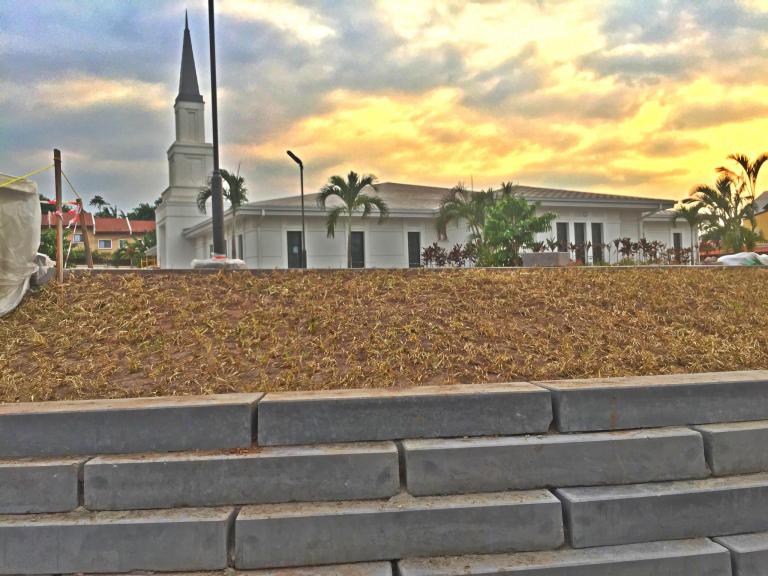 I fear that I may have failed to call your attention to this most recent installment, on the website of the Interpreter Foundation, of Jeff Bradshaw's report on his experience as a senior missionary in Africa:
"The Church in the DR Congo: A Personal Perspective: Part 8, The Temple 1: "Turning the Hearts of the Children""
***
Here's some redundant additional material to cram into your already bulging "Religion Poisons Everything" file:
"Global Response for 'Light the World' Service Initiative"
***
Back in 2015, Daniel O. McClellan published an article in Interpreter: A Journal of Mormon Scripture entitled "Psalm 82 in Contemporary Latter-day Saint Tradition."
I'm pleased to report that he has now published a closely-related article in the Journal of Biblical Literature, very arguably the foremost journal of biblical studies in America:
"The Gods-Complaint: Psalm 82 as a Psalm of Complaint"
***
This is a thoughtful and thought-provoking essay — too positive, by far, toward the late Christopher Hitchens's wretched book god is Not Great, but otherwise on the mark — that I highly recommend:
Andrew Sullivan makes the point, to me not only persuasive but really quite obvious, that humans are by and large strongly disposed to religiosity — the only remaining question being what the object of their religious devotion shall be. Nature is one obvious alternative to mainstream theism. But so, too, is politics. And this is one of the things that most worries me about contemporary politics. On the Right — I suppose — is Trumpism. On the left is an increasingly strident and often intolerant progressivism. And between them there can be no compromise, no quarter given.
Excellent essay. Worthy of further reflection.
***
I have many sites, on our typical tour of Israel, that I love. Among my very favorites, though, is a place that we've been able to visit only relatively recently. Here's an interesting article about it:
"Qasr al-Yahud: a mission to restore faith – and hope: In the West Bank, at the third most holy site in Christianity, work is under way to clear thousands of landmines and reopen seven ancient churches abandoned since 1967's six-day war"
***
An interesting LDS-themed film project is underway. I hesitate to mention anything that might — certainly will — compete for funding with my own (considerably more modest) film project, but I think that you will find this interesting, and I wish them well:
Reign of Judges: Title of Liberty