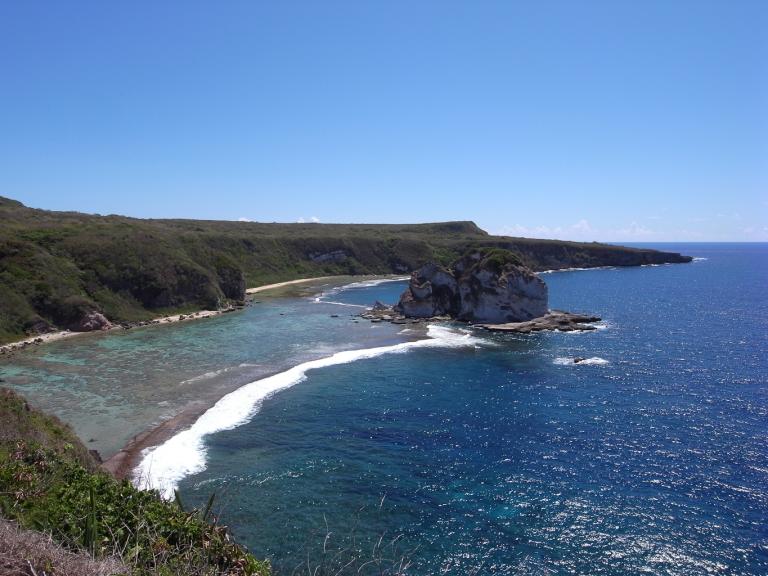 Another item to include in your Christopher Hitchens Memorial Religion-Poisons-Everything file:
"Church Assists Typhoon Relief Efforts in the Northern Mariana Islands"
***
Latter-day Saints need to frankly recognize that, in many areas, the Church's growth rate is stagnant. The causes aren't obvious, but it's pretty clear that we need to up our game, that the time for complacent satisfaction is past, that a time for greater member-involvement in the missionary effort is upon us. Here's a report of both the good and the bad:
"Year in Review – Most Significant Church Growth Developments in 2018"
***
Taking on an argument that some critics have used against the Book of Mormon:
"Alma 1:15 and Nehor's 'Ignominious Death'"
***
Looking at an argument that seems to support the antiquity and, hence, the authenticity of the Book of Mormon:
"If It Sounds Like a Duck: Eve Koller on a Possible Egyptian Linguistic Component in Book of Mormon Names"
***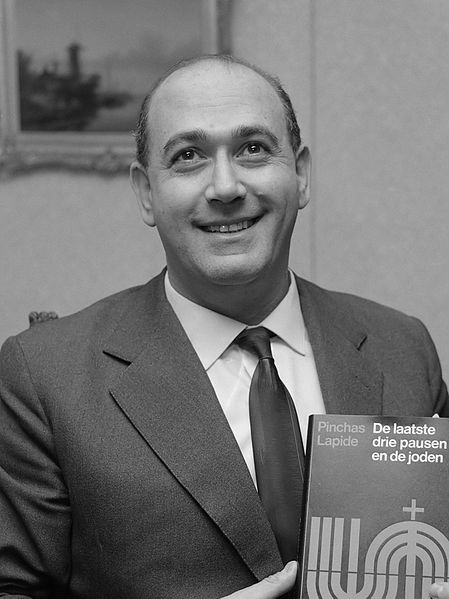 One of the more interesting experiences I've had is to have spent a fair amount of time, over roughly a week in January 1993, with the Jewish theologian, historian, and Israeli diplomat Pinchas Lapide (1922-1997).
We were both participating in a small Jewish/Christian/Muslim "trialogue" held in Graz, Austria. I was delighted to meet him, because I'd read about him long before, not expecting that we would ever cross paths.
Among his thirty-five books, Lapide had published a volume entitled The Resurrection of Jesus: A Jewish Perspective in which, contending that the historical evidence for Christ's resurrection was solid and convincing, he argued that Jesus had in fact risen from the dead . . . not as God's Messiah but, nonetheless, as a divine sign and as a mercy to the Gentiles.
In his capacity as an Israeli diplomat, Lapide had participated in meetings between David Ben Gurion, the founding leader of Israel, and a visiting United States cabinet secretary by the name of Ezra Taft Benson, and he and his wife Ruth were absolutely delighted when I told them that "that nice man," Secretary Benson, had since become the president of the Church of Jesus Christ of Latter-day Saints.
Interestingly, too, Lapide had published a 1967 book entitled Three Popes and the Jews that set out to defend Pope Pius XII against the charge notoriously raised in Rolf Hochhuth's 1963 play The Deputy: Christian Tragedy (Der Stellvertreter. Ein christliches Trauerspiel) that the Pope had been indifferent to the fate of the Jews in the Nazi Holocaust. That accusation has long been a potent weapon in the arsenal of certain anti-Catholics and anti-theists.
Lapide argued that Pope Pius XII had headed an effort that ultimately saved hundreds of thousands of Jewish lives:
"[T]he Catholic Church under the pontificate of Pius XII was instrumental in saving at least 700,000, but probably as many as 860,000, Jews from certain death at Nazi hands. . . . These figures, small as they are in comparison with our six million martyrs whose fate is beyond consolation, exceed by far those saved by all other churches, religious institutions and rescue organizations combined."
Incidentally, just for the record: In 2007, Ion Mihai Pacepa, a former Romanian Communist spymaster, claimed that Rolf Hochhuth's play was part of a Soviet KGB campaign to discredit Pius XII. Who knows?