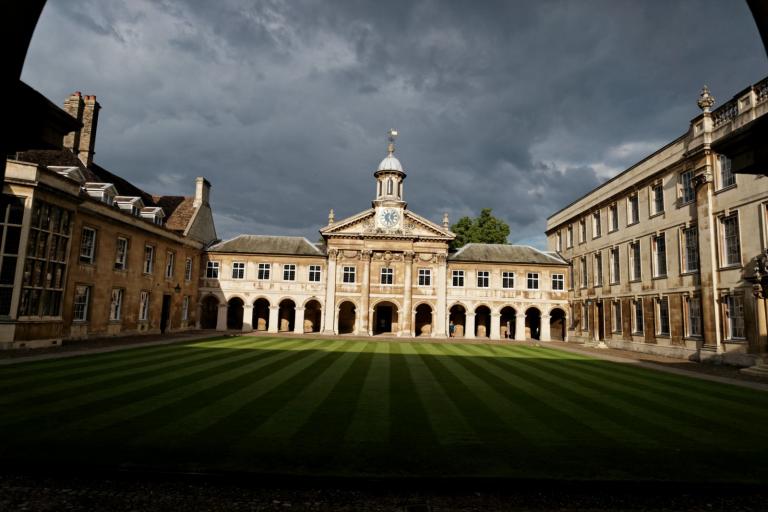 I have been a fan of J. B. Phillips's The New Testament in Modern English since I first bought it while in my twenties.  For a glimpse of the reason why I like it, compare Acts 8:18-23 in the King James Version to the Phillips version:
And when Simon saw that through laying on of the apostles' hands the Holy Ghost was given, he offered them money, saying, Give me also this power, that on whomsoever I lay hands, he may receive the Holy Ghost.  But Peter said unto him, Thy money perish with thee, because thou hast thought that the gift of God may be purchased with money.  Thou hast neither part nor lot in this matter: for thy heart is not right in the sight of God.  Repent therefore of this thy wickedness, and pray God, if perhaps the thought of thine heart may be forgiven thee. For I perceive that thou art in the gall of bitterness, and in the bond of iniquity.
When Simon saw how the Spirit was given through the apostles' laying their hands upon people he offered them money with the words, "Give me this power too, so that if I were to put my hands on anyone he could receive the Holy Spirit."
But Peter said to him, "To hell with you and your money! How dare you think you could buy the gift of God! You can have no share or place in this ministry, for your heart is not honest before God. All you can do now is to repent of this wickedness of yours and pray earnestly to God that the evil intention of your heart may be forgiven. For I can see inside you, and I see a man bitter with jealousy and bound with his own sin!"
I like the unadorned directness and colloquial force of Peter's "To hell with you and your money!"  It's less stately than the King James rendition, but considerably more human.
Educated at the University of Cambridge, Phillips (1906-1982) was an ordained minister in the Church of England.  During World War II, though, having noticed that the young people in his congregation often couldn't understand the King James Version, he began using the occasions when he was in London bombshelters because of the German Blitz to do his own contemporary translation.  Eventually, he would also do some translations from the Hebrew Bible, as well, and he wrote a book in 1962 entitled Your God is too Small that I also enjoyed.  I liked Phillips's work so much, in fact, that I likewise read his 1967 book Ring of Truth: A Translator's Testimony.  I was astounded to run across something in it that I had not anticipated at all:
"Let me say at once that I am incredulous by nature," he wrote, "and as unsuperstitious as they come."  He underlines that point by expressing particular dislike for clairvoyants in particular.
"But from time to time in life strange things occur which convince me that 'there are more things in heaven and earth . . . than are dreamt of in your philosophy'. I have had first-hand incontrovertible experience of extra-sensory perception, and a little of precognition. But the experience I want to mention here is relevant to the matter of the resurrection."
What experience?
"Many of us who believe in what is technically known as the Communion of Saints, must have experienced the sense of nearness, for a fairly short time, of those whom we love soon after they have died. This has certainly happened to me several times. But the late C.S. Lewis, whom I did not know very well, and had only seen in the flesh once, but with whom I had corresponded a fair amount, gave me an unusual experience. A few days after his death, while I was watching television, he 'appeared' sitting in a chair within a few feet of me, and spoke a few words which were particularly relevant to the difficult circumstances through which I was passing. He was ruddier in complexion than ever, grinning all over his face and, as the old-fashioned saying has it, positively glowing with health. The interesting thing to me was that I had not been thinking about him at all. I was neither alarmed nor surprised. . . .  He was just there — 'large as life and twice as natural'! A week later, this time when I was in bed reading before going to sleep, he appeared again, even more rosily radiant than before, and repeated the same message, which was very important to me at the time. I was a little puzzled by this, and I mentioned it to a certain saintly Bishop who was then living in retirement here in Dorset. His reply was, 'My dear J. . . ., this sort of thing is happening all the time'." 
Phillips suffered from life-long clinical depression, and the "difficult circumstances" that Phillips was experiencing seem to have been connected with that.  According to Marie A. Conn, C.S. Lewis and Human Suffering: Light Among the Shadows (Mahwah, NJ: Hidden Spring, 2008, 1), on both occasions of his appearance Lewis told Phillips "It's not as hard as you think, you know."
Make of that what you will.