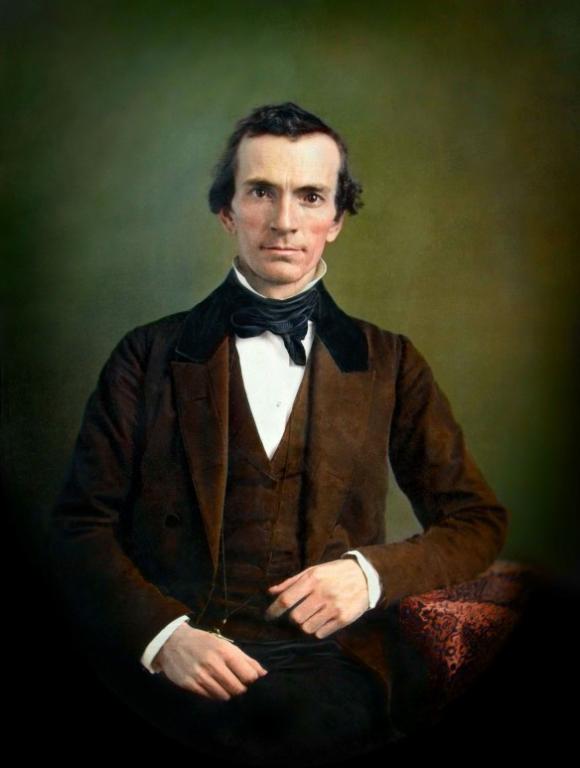 But first, here are two new items in Interpreter: A Journal of Latter-day Saint Faith and Scholarship:
"Read This Book: A Review of the Maxwell Institute Study Edition of the Book of Mormon"
Abstract: The Maxwell Institute Study Edition of the Book of Mormon is an important tool for personal and class study of the Book of Mormon. Not only does it provide a better reading experience, it has important features that enhance study.
"Feasting on the Book of Mormon"
Abstract: The Neal A. Maxwell Institute for Religious Scholarship has recently published a new study edition of the Book of Mormon. Edited by Grant Hardy, the Maxwell Institute Study Edition (MISE) incorporates important advances in Book of Mormon scholarship from the past few decades while grounding the reader's experience in the text of the Book of Mormon. The reformatted text presented in the MISE improves the readability of the Book of Mormon, while footnotes, charts, bibliographies, and short explanatory essays highlight the strides made in recent years related to Book of Mormon scholarship. The MISE is a phenomenal edition of the Book of Mormon that is representative of the sort of close attention and care Latter-day Saints should be giving the text.
***
For those who might be interested in the background of some of the people who are involved in the Interpreter Foundation's Witnesses film project, I offer a few examples and accompanying links.  Please note that Lee Groberg will not be directly involved in Witnesses.  But he is generously supportive, and our team has worked extensively with him:
The Other Side of Heaven (2001)
https://deseretbook.com/p/other-side-heaven-john-h-groberg-2157?variant_id=110630-paperback
https://www.amazon.com/Fires-Faith-Coming-Forth-James/dp/1608619044
https://www.byutv.org/show/123d4a82-3d47-488e-beda-2496a5a1ff2c/fires-of-faith
Handel's Messiah (2014)
"
Joseph Smith: American Prophet (2017)
"Old Joseph Smith PBS documentary remade into new docudrama depicting 'American Prophet's' polarizing life"
https://www.imdb.com/title/tt7686676/fullcredits/?ref_=tt_ov_st_sm
The "sizzle reel" that is currently featured (partially as a placeholder) on our Witnesses website supplements selections from the interviews that we've filmed with footage from this prior film project, of which our director, Mark Goodman, was co-director, and to which the other core members of our crew were major contributors.
Here is a 25-minute production that is directly affiliated with the Interpreter Foundation, as a first venture on the Foundation's part into filmmaking:
Robert Cundick: A Sacred Service of Music (2017)
"Now Available for Viewing: Robert Cundick: A Sacred Service of Music"
The same people who did our film on Robert Cundick — which has been shown on BYUtv — are in the core team for Witnesses.
I believe in the potential of film to reach people, and to reach them in a uniquely powerful way.  I've long been interested in cinematography for that and other reasons.  (And I married a theater major, who shares my interest.)
The German composer Richard Wagner argued for opera as what he called a Gesamtkunstwerk, a total work of art.  Why?  Because, he felt, it combined the visual arts (set design and costumery) with literature (the lyrics or libretto), and joined them with drama and with music.  He would, I'm certain, have absolutely loved the medium of film, which can obviously do all those things as well.  Even better, in many ways.
If done and distributed correctly, films can reach and influence an audience that is, to a significant extent, beyond the range of books and articles.  And our goal is to bring good things to people wherever they are.
Posted from St. George, Utah