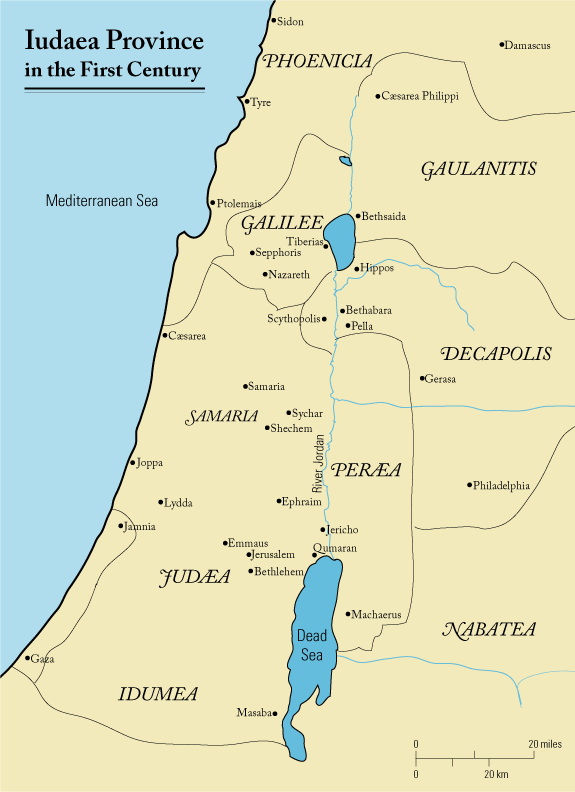 John 3:22
We have a really short reading today.  Just a single verse.  Which I'll give here, in its entirety:
"After these things came Jesus and his disciples into the land of Judæa; and there he tarried with them, and baptized."
Jesus and his disciples don't seem to be in Jerusalem, because their being in the holy city would have been mentioned as significant.  For the same reason, it's reasonable to conclude that they're not in any other major town or city.
Which means that these baptisms were almost certainly performed down in the Jordan River.  It's the only serious stream in the area.  It's also by far the most reasonable place to find "much water" (John 3:23) out in the countryside of that arid region.
And — look at the map — that probably means southward on the Jordan River, toward Jericho.  They were in Judea, after all, not in Samaria and not in Galilee.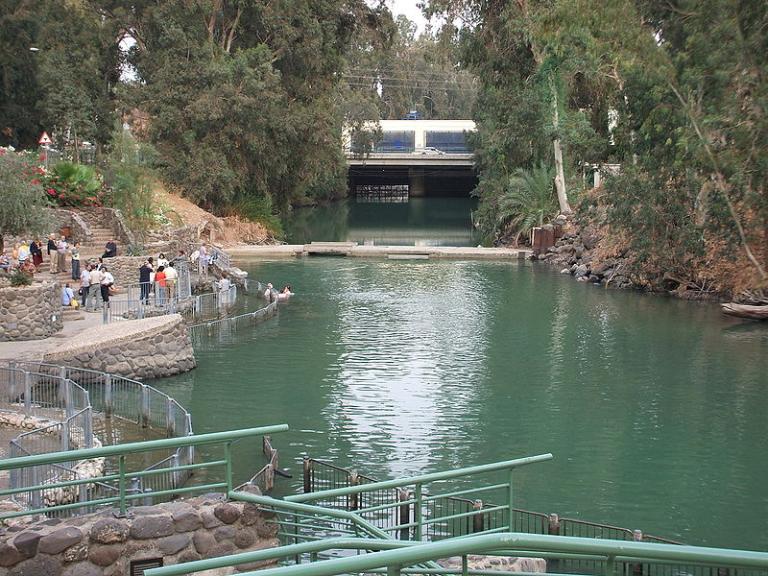 Which means that the Yardenit baptismal site that's located just south of the Sea of Galilee and that's quite popular with tourists and Christian pilgrims is — notwithstanding its large gift shop, its beauty, its relatively lush and cool vegetation, its fine facilities, and the eager attention of the Israeli kibbutzniks who own and run it and support themselves by means of the income that they derive from it — almost certainly
not
the place of John's and Jesus' baptisms.  (John probably wasn't far away from where Jesus was, as is implied in tomorrow's reading, John 3:23-36.)
There is a much more likely site to the south, in much drier territory.  In Judea.  (Or so close to Judea — just across the "mighty" Jordan — that the difference is minuscule.)  So far as I can recall, I first visited it a number of years ago in company with BYU's then-president Merrill J. Bateman and the president of the University of Jordan.  The Hashemite Kingdom of Jordan is really pushing the site in its bid to attract at least a portion of the incredibly lucrative tourism/pilgrimage market, and I think their location has a great deal to recommend it.  Of course, you can also see the site, more or less, from the Israeli side, since the River Jordan forms the border between the two countries.
You can learn more about the Jordanian site here.  Accept no substitutes.
Posted from Las Vegas, Nevada